The Best Things To Do At Singapore Discovery Centre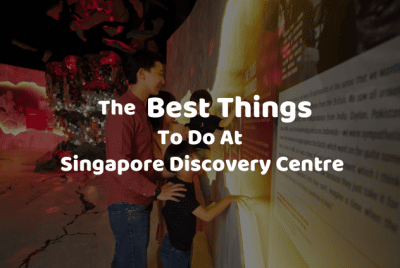 Looking for new places in Singapore to explore? You may know of the Singapore Discovery Centre in the far-flung west since the good old days, but how familiar are you with us since our revamp in 2020? Gather your friends or family to embark on an enjoyable day!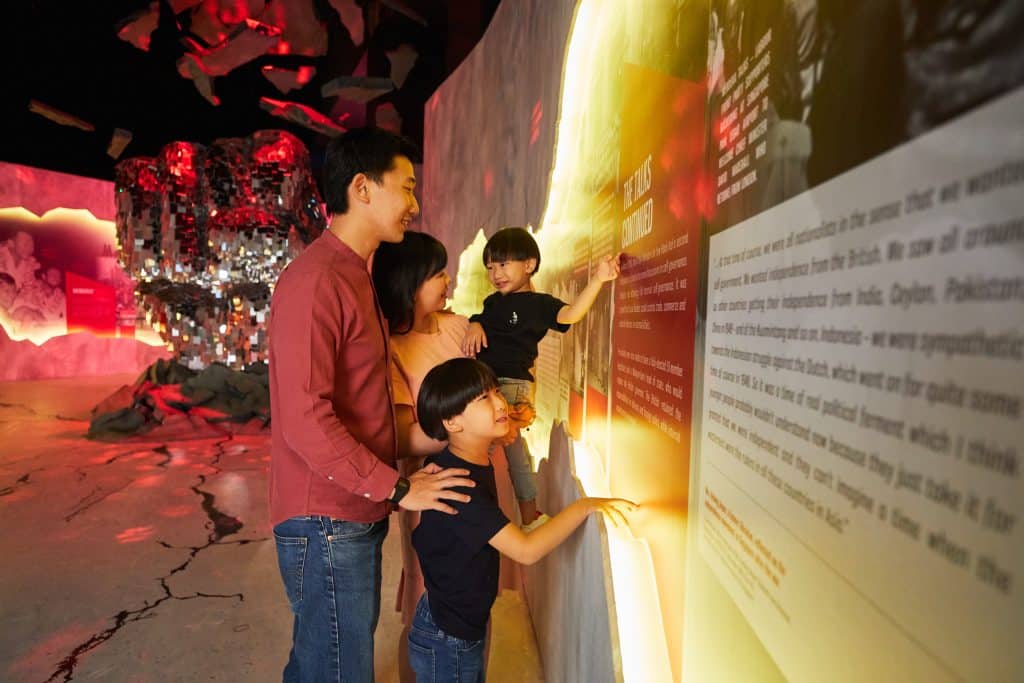 With escape rooms, movie screenings, laser tag, and brand new gallery experiences available, seize the chance to explore our grounds and be wow-ed by the multitude of fun activities. Find us just 10 minutes away from Joo Koon MRT. For those who want a list of the best things to do in Singapore Discovery Centre, read on to see our top six recommendations!
1. Explore Our New Gallery at Sandbox*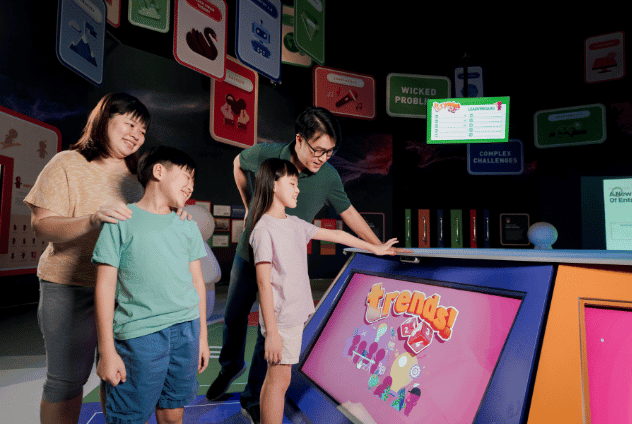 As the newest addition to our Permanent Exhibits Gallery, the Sandbox invites you to journey through immersive exhibitions to imagine our future. Discover Singapore from brand new perspectives!
Be inspired by how our humble beginnings have brought us to our present-day, multi-faceted, vibrant port city.
Amongst the enchanting interactive displays and games in Sandbox, be sure to try out Trends!
Grasp the importance of megatrends and sustainability and how they drive our nation forward to tackle evolving challenges in our future. Join this multiplayer quiz game with your friends and race against time to get the most number of correct answers within the shortest time frame!
Where to find 'Trends!'?
Look out for the strikingly colourful, larger-than-life game that stands out in the 'Onward to Our Future' sector of Sandbox.
*For the BEST experience of Sandbox, download our 'mySDC' app on your phone before you come down to SDC to enjoy additional AR games and features in Sandbox!
2. Celebrate National Day at Our Forward Future-National Day 2022 Event!
Look forward to a slew of brilliant and colourful activities all over our centre for our upcoming
National Day festivities!
On 30-31 Jul, 6, 7 & 9 Aug, bring your families out for a perfect day at Singapore Discovery Centre. You can expect thrilling laser tag tournaments, FREE food tasting of classic local dishes, old-school games, enjoy the quietest party with silent disco in The Interchange which is a geodesic-domed theatric space within Sandbox, and more! There's something for everyone all around the centre!
Be sure not to miss out!
For more information on our Forward Future – National Day 2022 festivities, click here.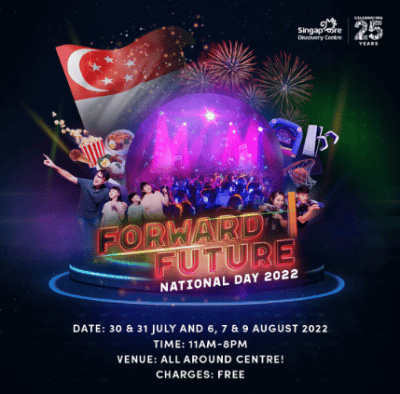 3. Sign Yourselves Up For Thrilling Laser Tag Fun!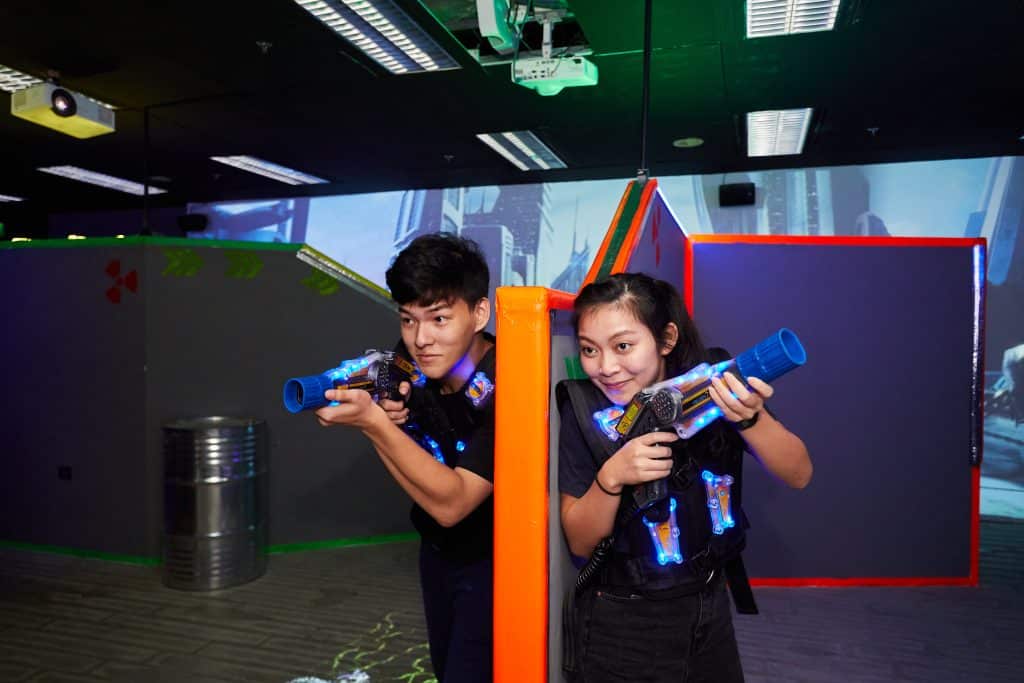 Newly introduced in 2020, the Black Lake Laser Battlefield allows you to immerse yourself in a fun-packed adventure to get your adrenaline pumping. Be prepared to run from zombies and extraterrestrial creatures and traverse through multi-dimensions.
Dark, Dank, and hidden from the rest. Accept the challenge and come down to investigate what lurks below. The Basement offers the most thrilling and second-most challenging experience out of the four escape rooms.
It's time to get on your feet and think out of the box! Are you ready to unravel the mysteries within the hour?
For more information on The Basement, click here.
Where to find Black Lake Laser Battlefield?
From the entrance of SDC, turn left and walk down the aisle till you see us on your left! You would have passed by the Permanent Exhibits Gallery: Through The Lens of Time, the SDC map illustrated by talented local artist, Lee Xin Li, and the Bottle Tree Cafe Restaurant.
4. Escape the Basement Horrors and Solve The Mystery!
Comprising two storeys, our Black Lake Facility offers a multi-sensorial experience unlike any other. From our Black Lake Facility Escape Rooms, the Basement is truly an all-time favourite of many.
Where to find Black Lake Facility?
From the entrance of SDC, turn to your right, and walk past the ticketing counter and shop@SDC. Locate the metal doors of Black Lake Facility, awaiting your entry.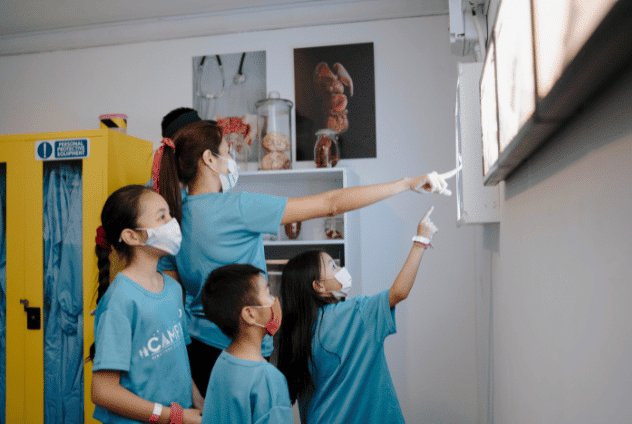 5. Broaden Your Horizon on Eco-Sustainability!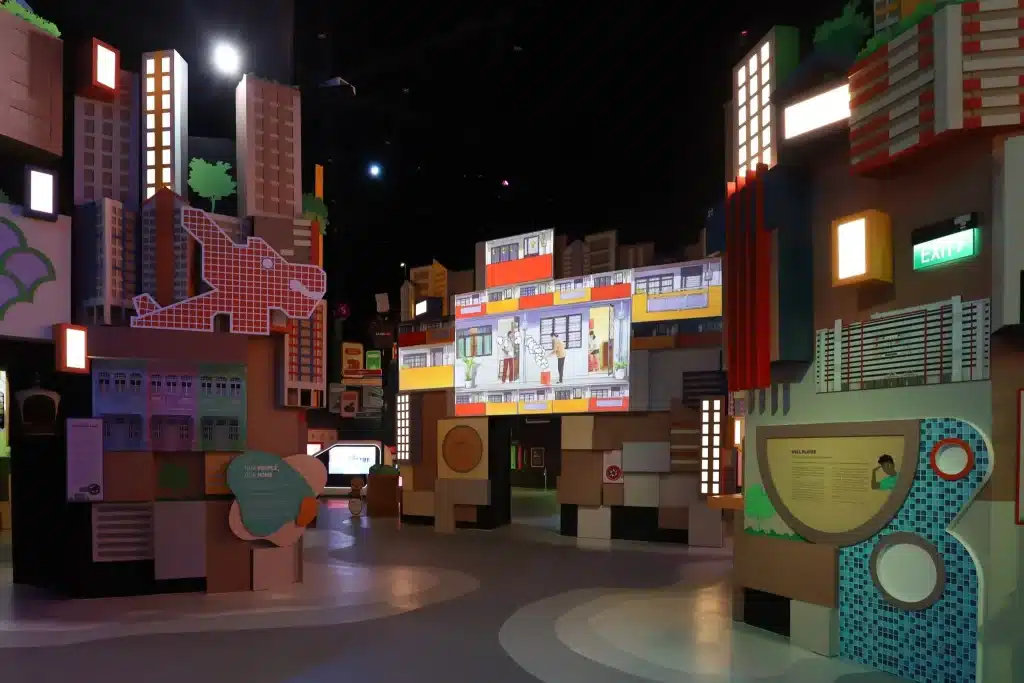 Enter into Our People, Our Home, and look up to a mega-screen featuring a short heartwarming film!
Follow a comical and lighthearted Singaporean story of courteous neighbours bonding over food despite their multicultural differences.
6. Our People, Our Home: Explore the vibrant spaces that bind us as one nation!
Follow us on a fully-sensorial Eco tour to discover more about urban gardening, solar panels, tea concoctions and more!
Environmental activist, Wendell Berry once said, "The Earth is what we all have in common". We all have our part to play in loving our Earth and leading a greener lifestyle. Find out what you can do to love our Earth a little more.
LIVING GREEN ECO TOUR
At $12/person, you can plant microgreens, dabble in making a cup of aromatic tea, explore our Urban Garden, and take in up-close breathtaking views of our floating solar panels. Embark on an hour of enriching activities!
ONE PLANET, ONE HOME ECO-TOUR
Free for all, this tour invites you to join our Friends of SDC volunteers and take a delightful trip around our centre, come to see and hear from our volunteers, and explore ways to go green!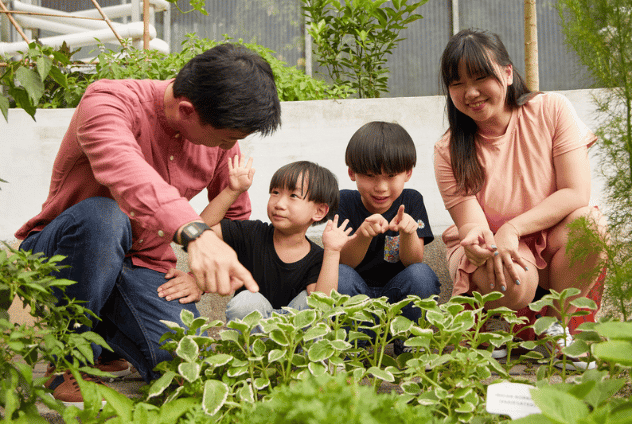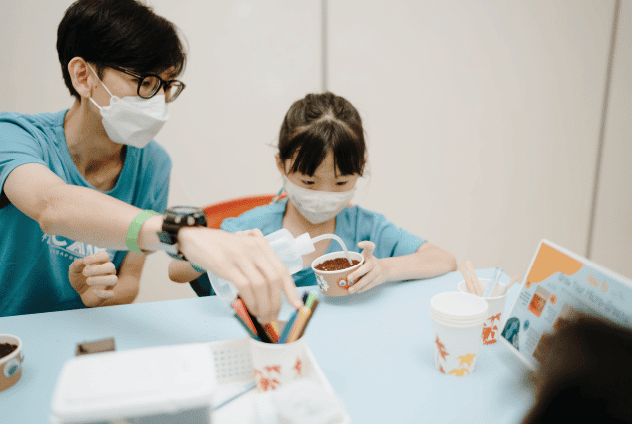 6. Fill Your Tummies At Bottle Tree Cafe Restaurant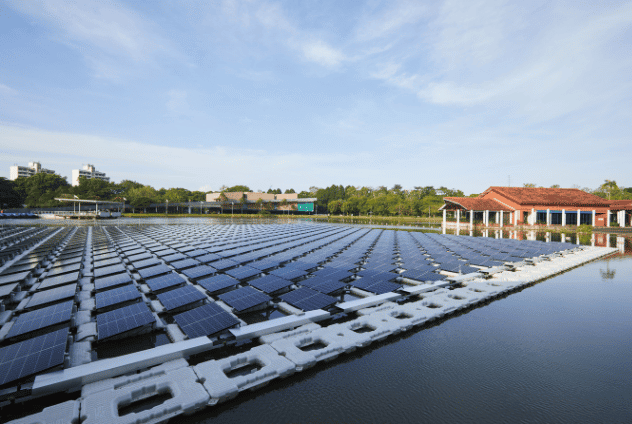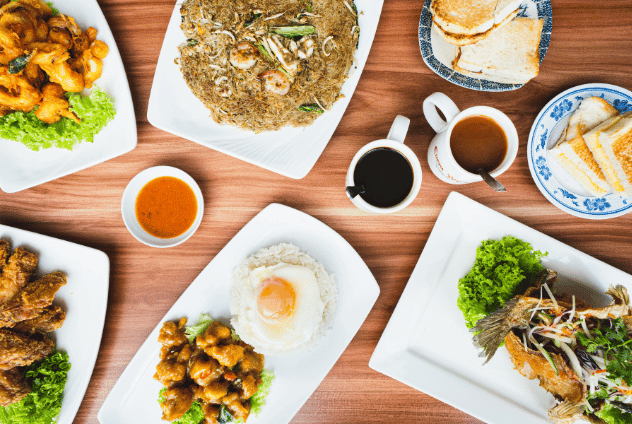 There's no better way to end your fun day than to feast on delicious Singaporean and Asian favourites! Enjoy affordable and yummy local tze-char dishes at Bottle Tree Cafe Restaurant! For the best view of the Discovery Lake, you may choose to sit outdoors in the alfresco area, overlooking the tranquil waters.
We recommend the Buttercream Chicken Rice With Egg ($7.00) and the Signature Pan-fried Bee Hoon ($7.50).
It's a must-try!
Bottle Tree Cafe Restaurant is open from 9:30 AM – 8:00 PM (Mon – Sun, PHs and School Term Holidays).
For more information, click here.
We can't wait to welcome you to Singapore Discovery Centre!
Availability of the various attractions is subject to the centre's operating hours. It is highly recommended to enquire and make a booking prior to your visit. Keep a lookout for updates on our website and socials!
Address: 510 Upper Jurong Road, Singapore 638365
Opening hours: Weekdays: 12PM-7PM, Weekends: 11AM-8PM (Including PHs and School Term Holidays)
Telephone: 6792 6188
Singapore Discovery Centre
510 Upper Jurong Rd, Singapore 638365