10 Fun Activities To Do In Singapore Discovery Centre This September Holidays!
Freshen up your fun with Singapore Discovery Centre this September School Holiday!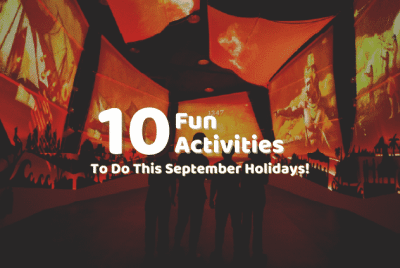 HERE ARE 10 ACTIVITIES TO DO WITH US THIS SCHOOL HOLIDAY: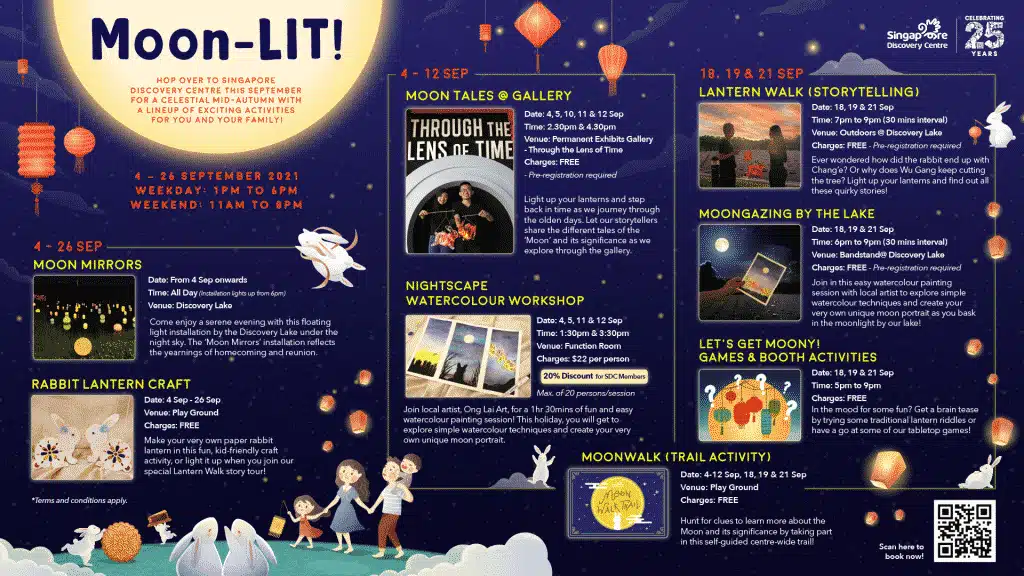 1. Explore our Mid-Autumn Festive Carnival – Moon-LIT! A Mid-Autumn September
From art workshops and games to enjoying a lantern trail by the Discovery Lake and listening to classic folklore tales, join us at our Mid-Autumn Carnival for a line-up of exciting activities at Singapore Discovery Centre. Get ready to float over the moon!
2. Wander 'Through the Lens of Time' Exhibit!
Wander through our permanent gallery and find yourself led back to the past to re-discover Singapore's stories with a journey through our historical milestones. Scattered through the gallery are short films and narratives, interactive exhibits, and photo backdrops for visitors to explore. Be prepared to be immersed in this experience and gain a whole new perspective on Singapore's past!
Experience Singapore in its transformation as a thriving maritime emporium to the British Colonial Port.
Journey through Singapore's battle for independence and efforts in overcoming ideological differences.
Journey through Singapore's battle for independence and efforts in overcoming ideological differences.
Lastly, meet Singapore in its developmental years, as we overcame a civil tragedy and paved our way to current prosperities.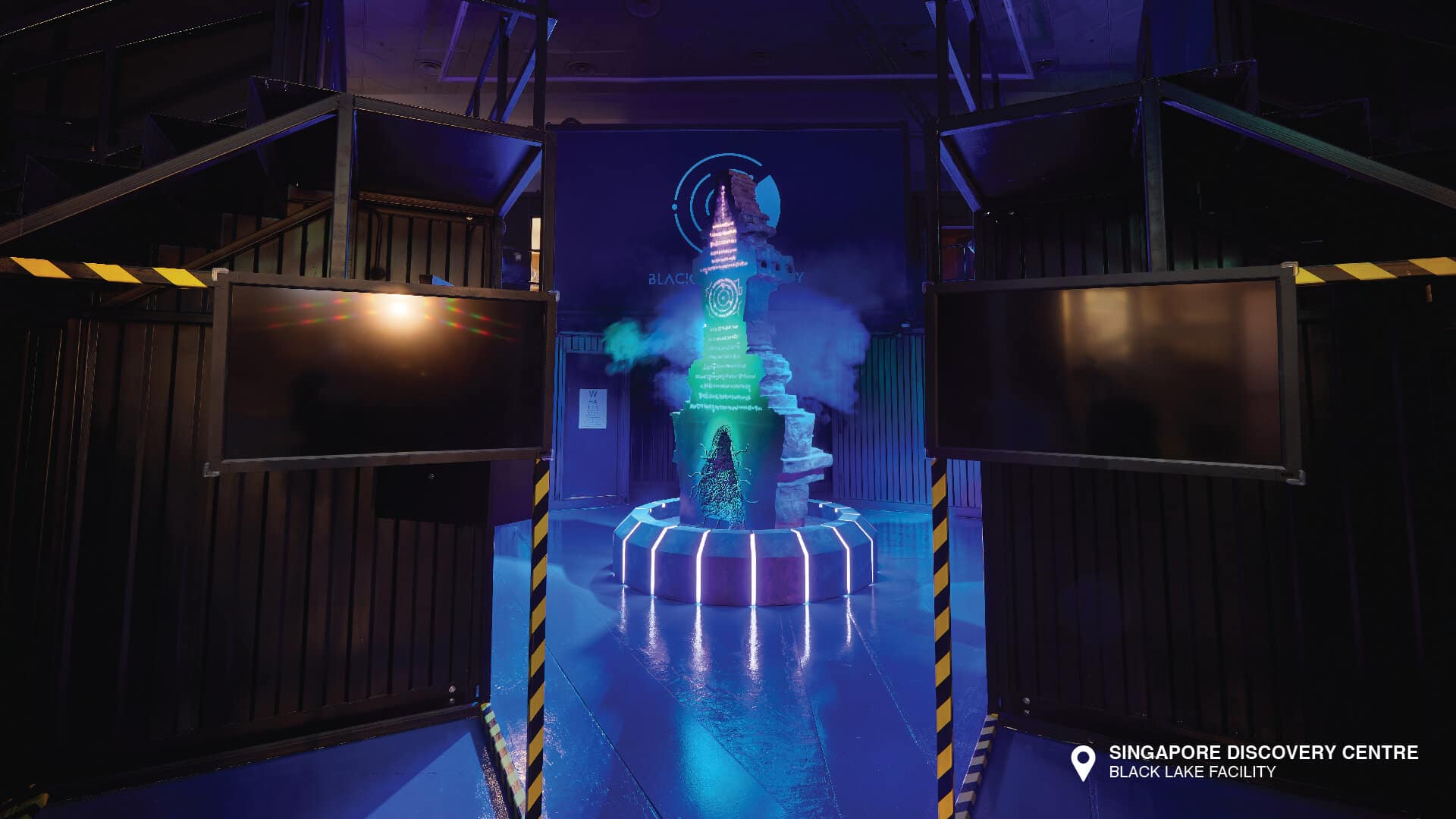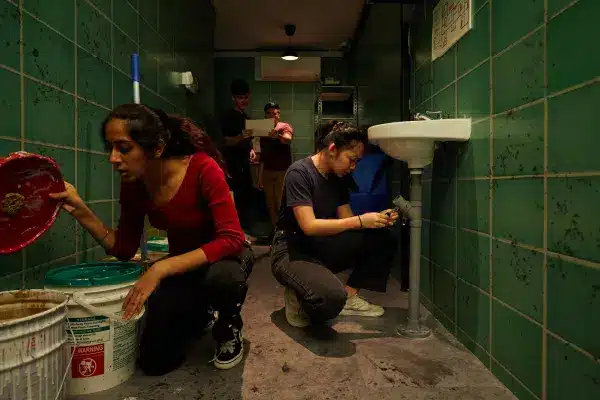 3. Escape the 'Black Lake Facility'
Get your adrenalin levels pumping as you manoeuvre through the chilling escapes and unravel the dark mysteries of Black Lake Facility.
Boasting the largest escape room experience in Singapore with 13 rooms, this 2-storey escape room attraction has 4 story chapters for those seeking thrilling adventures with your family and friends.
4. Watch a movie at iWERKS Theatre
If you want to kick back, relax and still be entertained, why not check out our iWERKS Theatre?
With a five-storey high movie screen and an extensive 344-seater space, you can catch blockbuster films!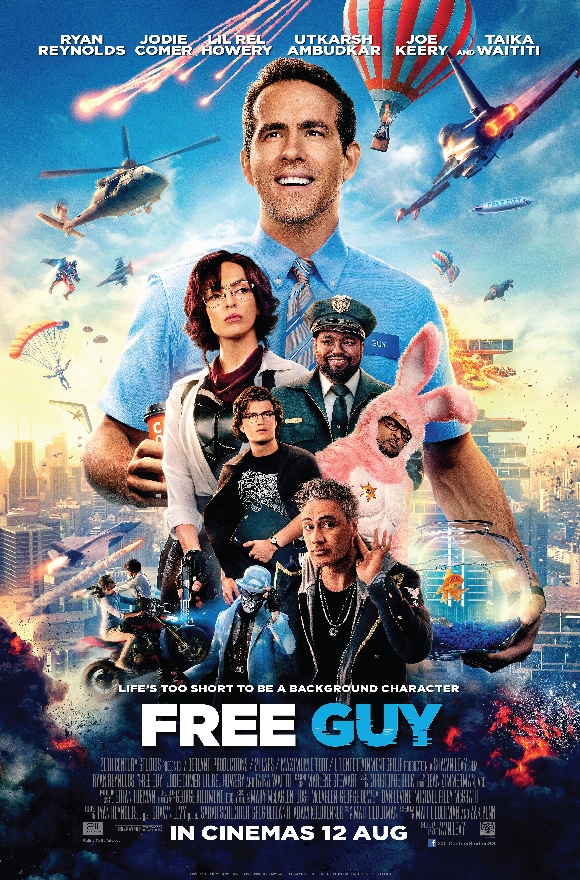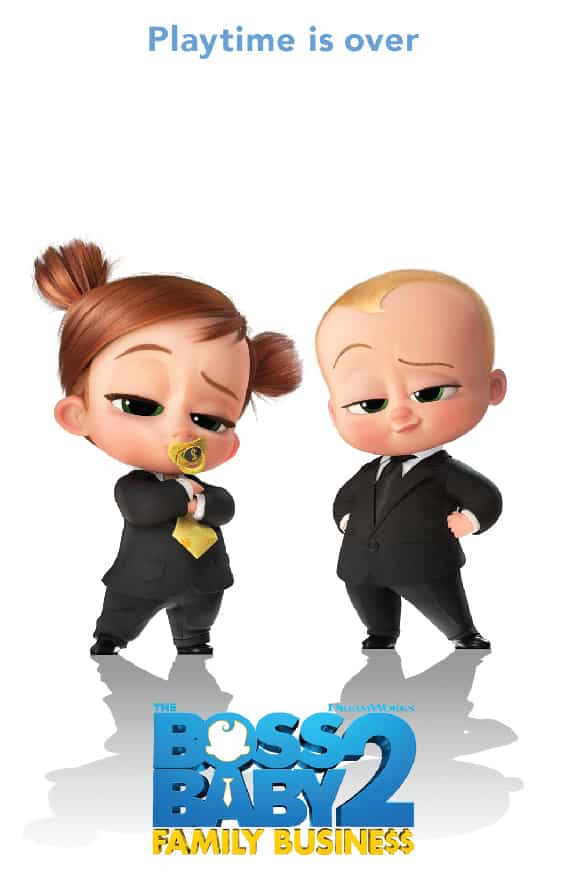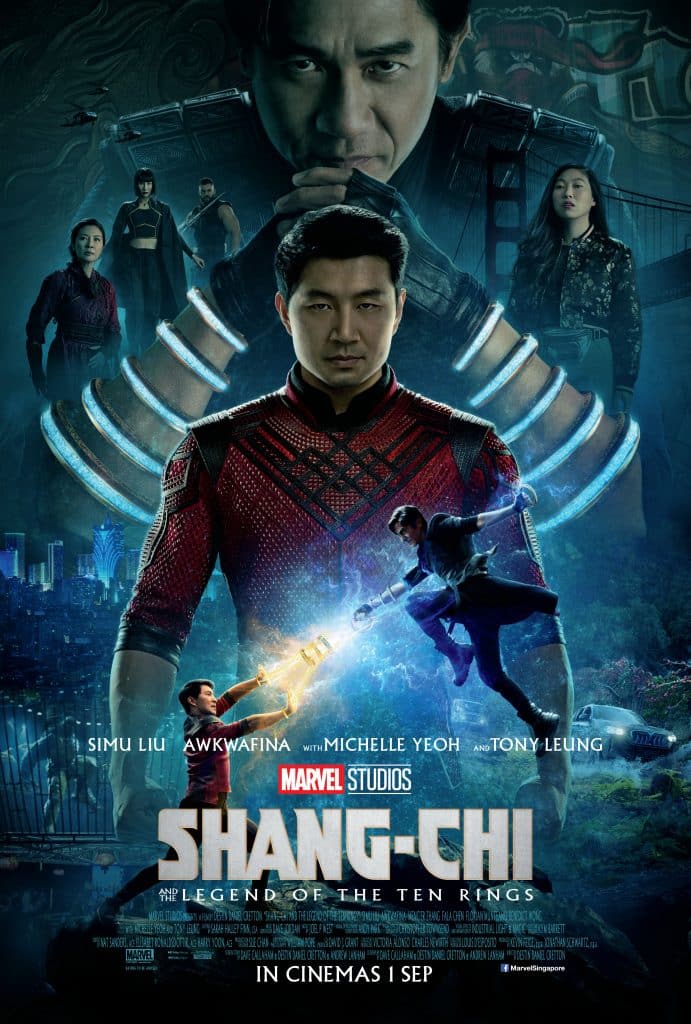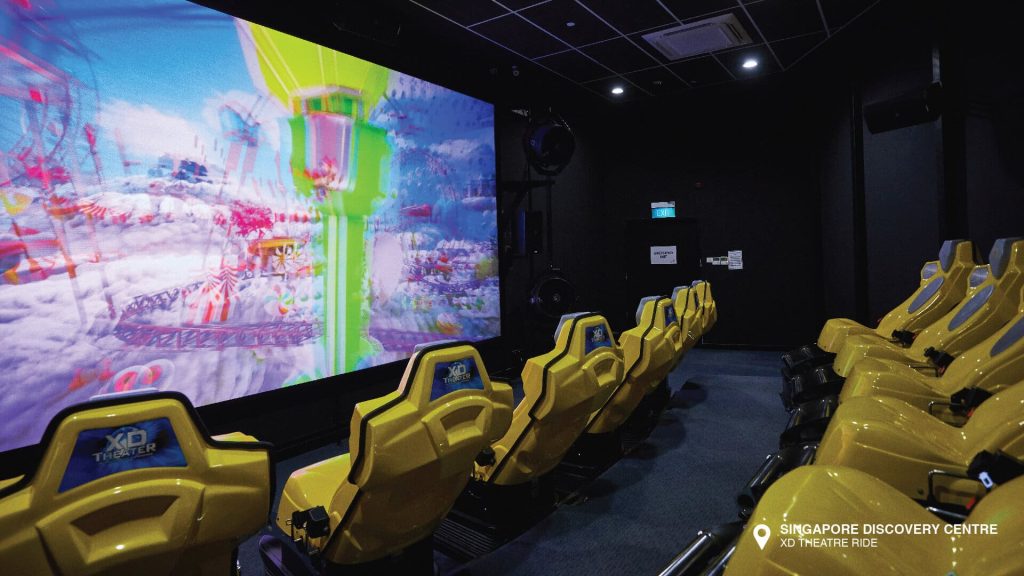 5. Experience 4D simulation rides at XD Theatre
Alternatively, take your screen time to the next level by trying out the exhilarating 4D simulation rides
at XD Theatre, at $10 for adults and $8 for children.
At $10 for either of the two stories to choose from, you can decide between experiencing the heist of the century by jumping from skyscrapers, falling into pools, and hanging precariously from helicopters, or venturing out with Pinocchio through the woods and fairytale cities.
6. Play laser tag at Black Lake Laser Battlefield
For only $15, sign yourself up for an exciting adrenaline rush with your friends and family at Black Lake Laser Battlefield.
You will be running through various inter-dimensions and encountering extraterrestrial beings, creatures, and even zombies, all while attempting to tag your target opponents. Be sure to hide well and avoid getting eliminated or stunned!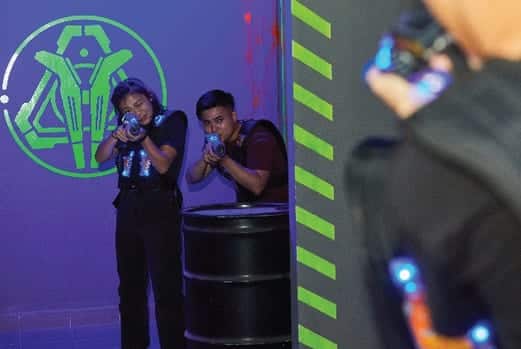 7. Enrich your learning journey with our Eco-Sustainability Tours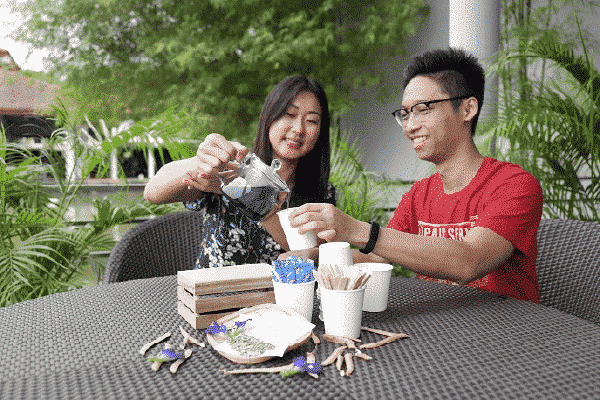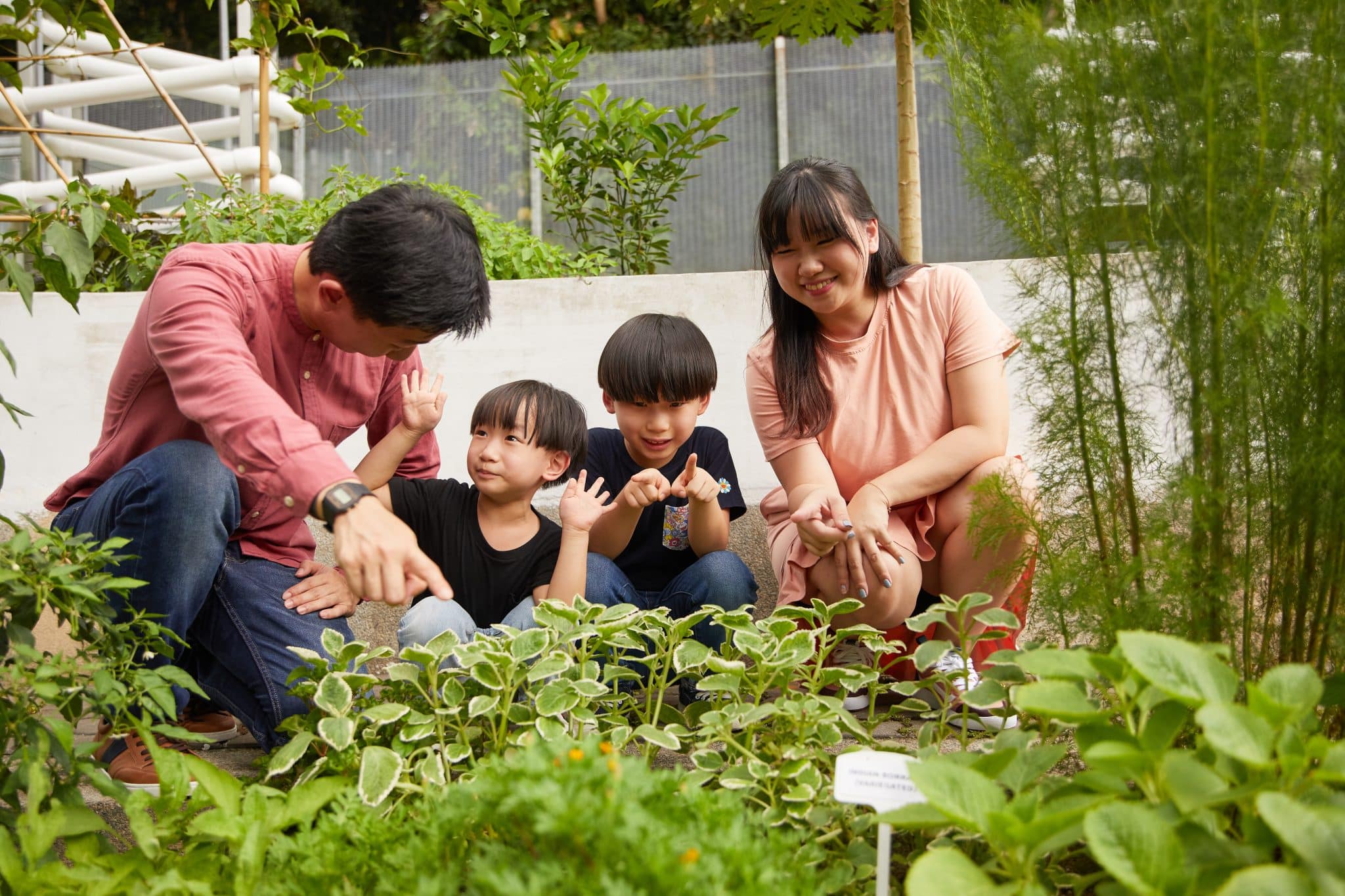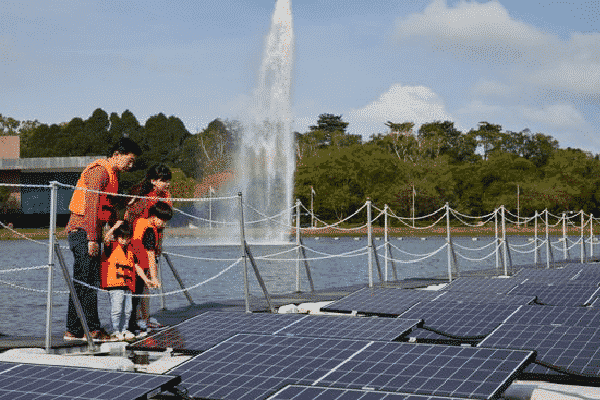 Sustainability is not just a transient trend. Learn more about living a greener lifestyle and how we can contribute in small yet significant ways. Embark on our Living Green Eco Tour at $12 for some creative fun and learning!
Book your tour tickets now!
For those who would prefer to explore simple yet exciting ways to go green, take a shorter route on this free eco tour led by our Friends of Singapore Discovery Centre' volunteers. Enjoy the serene view of the Discovery Lake and take a closer look at the floating solar panels which helps SDC to reduce its reliance on electricity. Hop over to our very own urban farm and learn how modern urban farming solutions can potentially solve our nation's battle with food security.
To learn more about the 'One Planet, One Home' eco-tour, click here.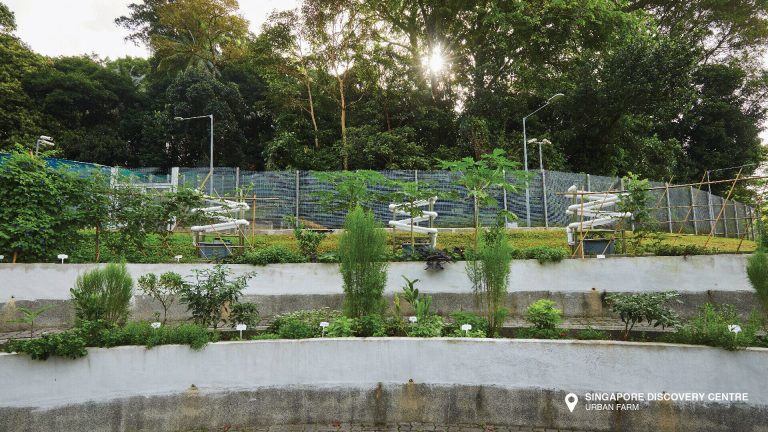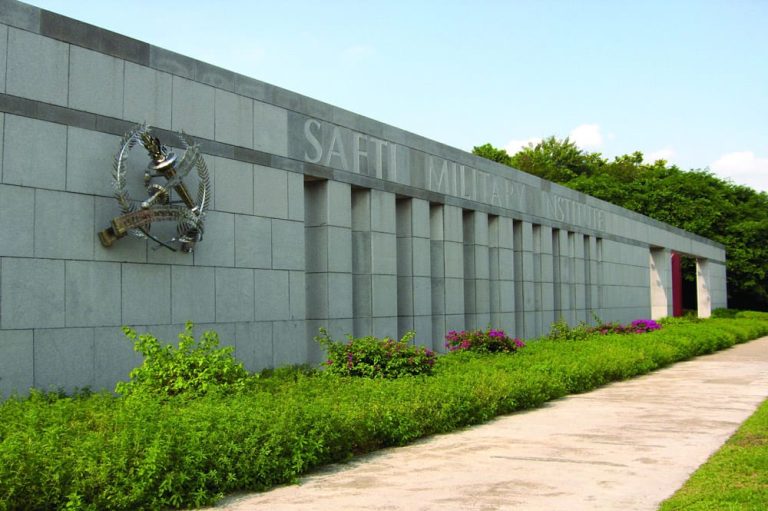 8. Hop on a bus tour to discover SAFTI Military Institute.
Ever wondered about the role of SAF in Singapore's defence and security? Free for all, the SAFTI Bus Tour offers a look into the life of an officer cadet, and a glimpse of the 88-hectare training ground of the SAFTI Military Institute!
Check out the bus timings here.
9. Take Instagram-worthy photos at our centre.
Permanent Exhibits Gallery - Through the Lens of Time
As you journey through the gallery's visually immersive exhibits detailing Singapore's founding history, path to independence and our nation's key milestones, be sure to snap some photos and capture moments of this unique experience.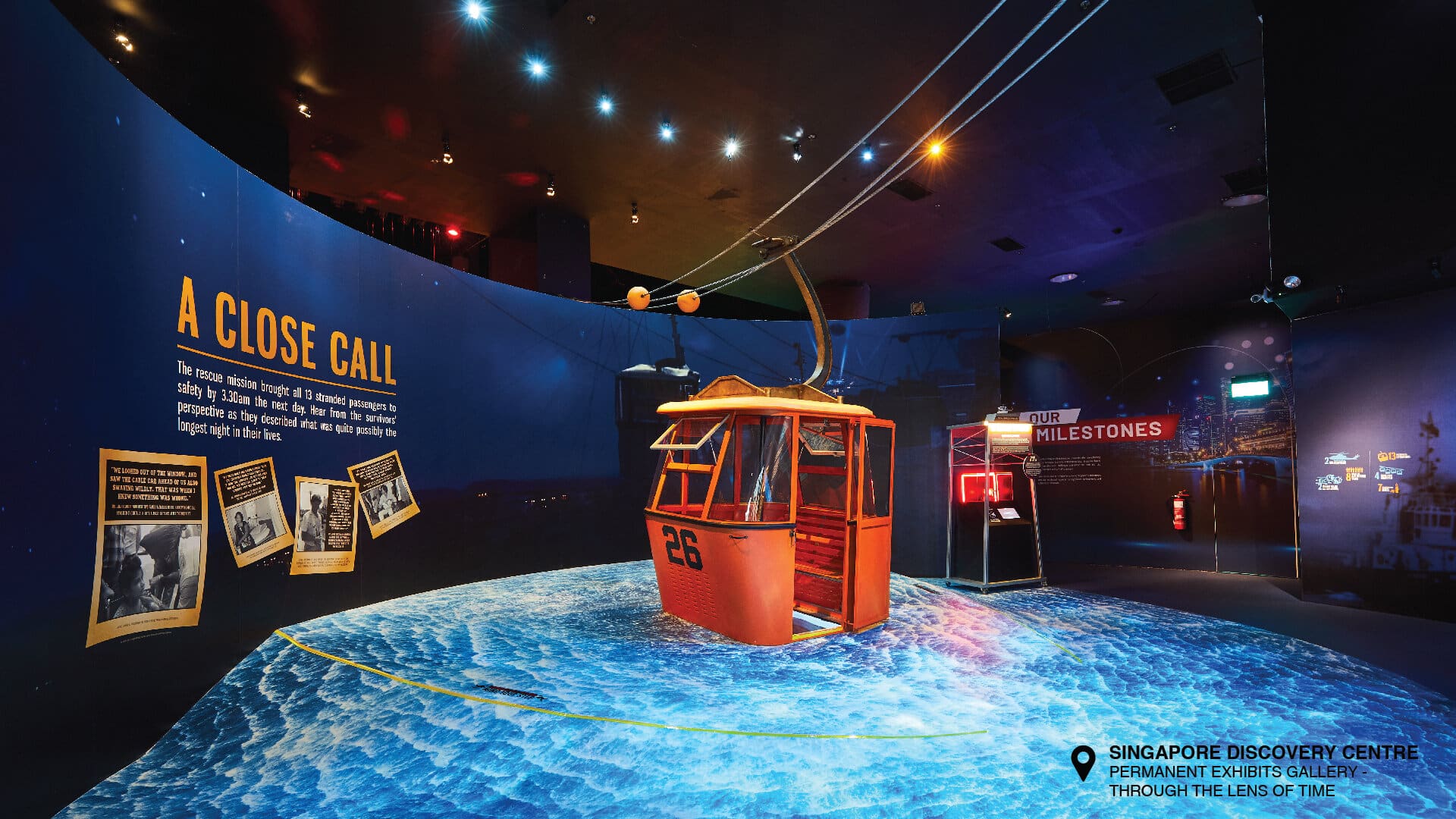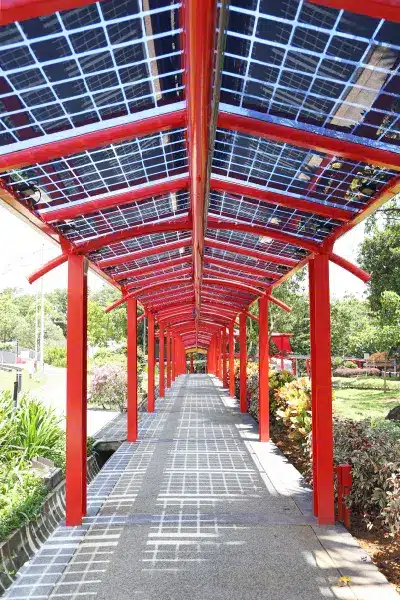 Recreate a holiday photo at our award-winning solar-panelled walkway which encapsulates the likeness of a traditional Japanese Torii tunnel, with all its striking resplendence in red!
*Winner of Singapore Records' 'Longest Sheltered Walkway Fitted With Solar Panels'
For out-of-the-city vibes, there's nothing like a captivating photo of a gorgeous lake – pair that with over 600 matte, black floating solar panels, and you've got a unique one-of-a-kind scenic background!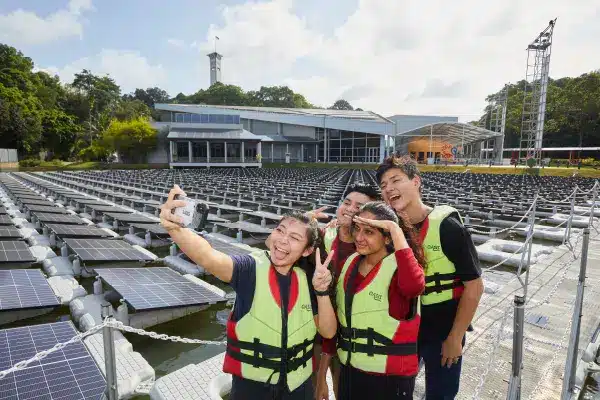 10. Volunteer with us! "Friends of SDC" Initiative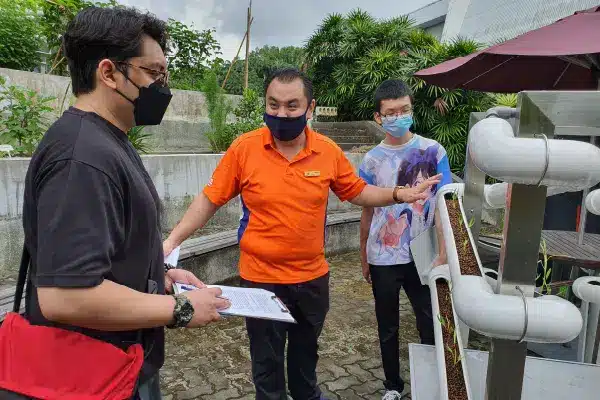 Last but not least, spend your holidays meaningfully by volunteering with us!
If you are 14 years old and above, and passionate about causes such as sustainability or sharing the Singapore Story, come join us at Singapore Discovery Centre for an inspiring experience!
For more information on our volunteering opportunities and benefits, click here.
We can't wait to welcome you to Singapore Discovery Centre during the September Holidays!
To ensure a safe and enjoyable time for everyone at our centre, please refer to our visiting guidelines before making your way here.
Entry to the respective attractions/facilities will only be granted with valid proof of full vaccination upon admission. Prevailing safe management measures apply. Prices stated are subject to prevailing government taxes.
Address: 510 Upper Jurong Road, Singapore 638365
Opening hours: Weekdays: 1PM – 6PM Weekends: 11AM–8PM (Including PH and School Term Holidays)
Telephone: 6792 6188
Singapore Discovery Centre
510 Upper Jurong Rd, Singapore 638365