What Kind Of Eco-Warrior Are You?
Contributor: Angela Lim, Gallery Team, Singapore Discovery Centre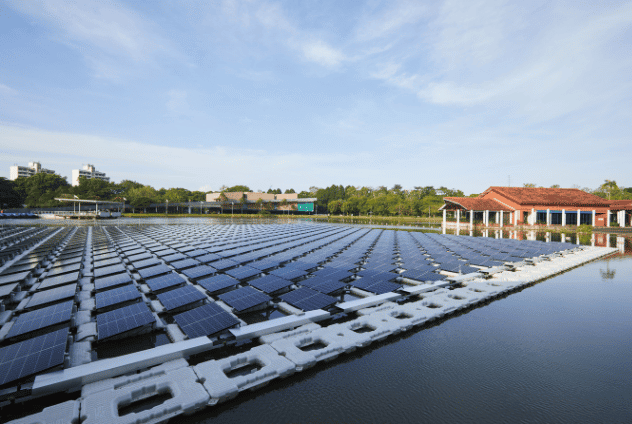 In the spirit of celebrating World Environment Day which falls on 5 June every year, take this quiz to find out how you are saving the planet in your own unique ways!
1. Let's start with a no-context question. What would be a sight to behold?
a. Two otter gangs battling it out at the longkang. Go Bishan Otter Family!
b. Fewer cars on the roads and expanded Park Connector networks. BRB, grabbing my walking shoes.
c. Neatly arranged solar panels by a pristine lake. My inner Marie Kondo approves!
d. An online store with all sustainable homeware going at 50% off. Wait, this fork is made from sugarcane?
e. A mini urban garden to call my own. Check out those alfalfa-bulous microgreens!
2. Imagine it is year 2030. What kind of Singapore do you want to live in?
a. A home to numerous hiking trails with thriving flora and fauna. My ideal city in a garden!
b. A nation with a circular economy and high rates of recycling. The 3Rs is my jam!
c. A city that embraces electric vehicles. Go wher-EV-er you like!
d. A leading centre for Green Finance in the region and beyond. Economic prowess with a green twist!
e. A society where locally produced food becomes a source of national pride. #SupportLocal!
3. Which of the following are you likely to stream on Netflix?
a. David Attenborough: A Life on Our Planet
b. A Plastic Ocean
c. Revenge of the Electric Car
d. Carbon Nation
e. Ice Age: The Meltdown
4. Your dream home would be…
a. A waterfront terrace where wildlife coexists with humans. Otter-ly amazing!
b. A smart and sustainable district near green spaces and carbon-neutral schools. #teamzerocarbon
c. A container home powered by solar panels in nature's zen. *Ohm*
d. A mixed-use condominium complex with access to local produce and sustainable products. Such a sweet dill!
e. A high-rise apartment where each household gets a roof-top gardening plot. Absolutely radishing!
5. Which scenario gives you anxiety?
a. Concrete jungle where (bad) dreams are made of
b. Green spaces destroyed for large-scale urbanisation. *Cries in carbon footprint*
c. World economies ditching renewable energy and reverting fully to fossil fuels. Ugh, crude!
d. Companies abandoning their sustainability blueprints for profit. Na$ty!
e. Rising sea levels, coral bleaching, increased flooding… Is this Sink City?
6. Finally, what of the following best represents Singapore's sustainability efforts?
a. Marina Reservoir. The best dam thing!
b. Rail Corridor. Everything's right on track.
c. Punggol Northshore. HDB's first-ever Smart and Sustainable District!
d. Jurong Island – the OG West Side (Success) Story!
e. Chek Jawa Wetlands. Have Ubin there?
*Virtual drumrolls for the results please*
If you answered mostly As…
You are passionate about building our City in Nature! In your free time, you enjoy revelling in nature's embrace in one of the 350 parks and over 300km of Park Connectors on our little red dot! Or should we say… little green dot?
We reckon topics on maximising land use, expanding green spaces, as well as preserving and protecting biodiversity should be up your alley! Pop by Sandbox to discover some related stories in Our People, Our Home!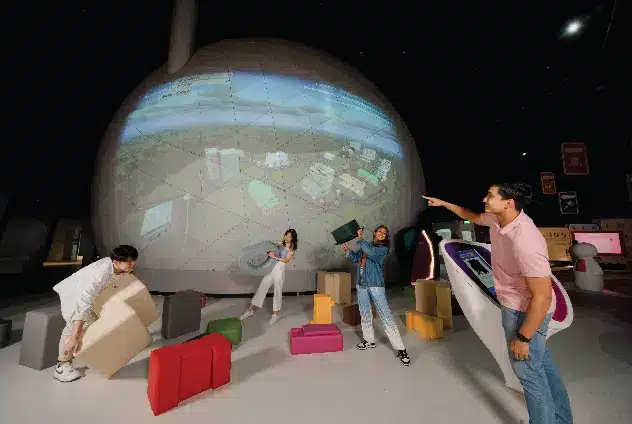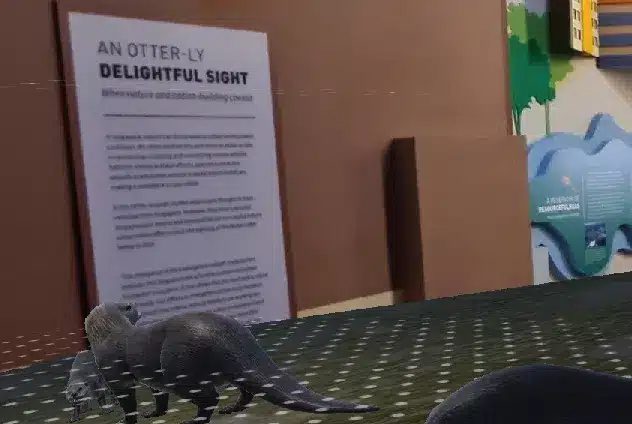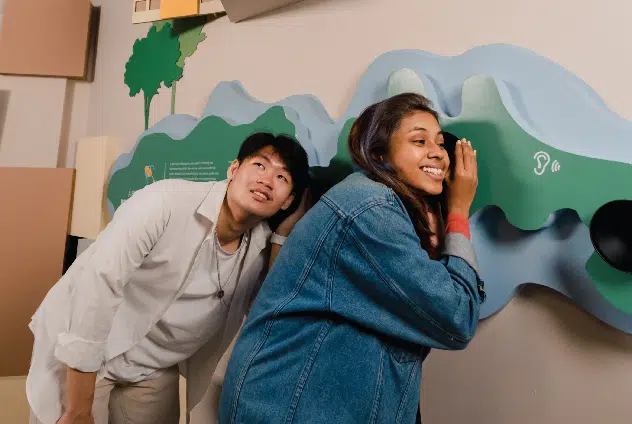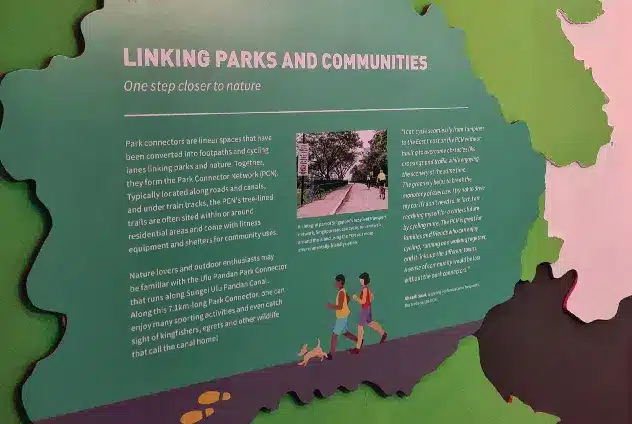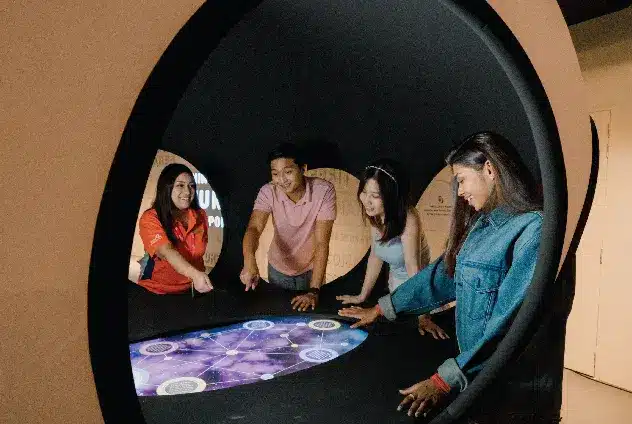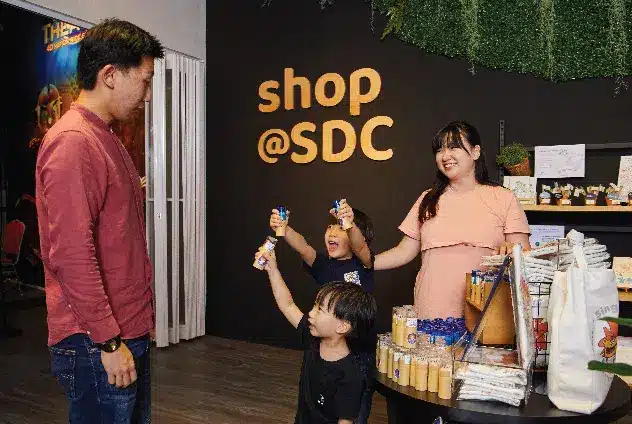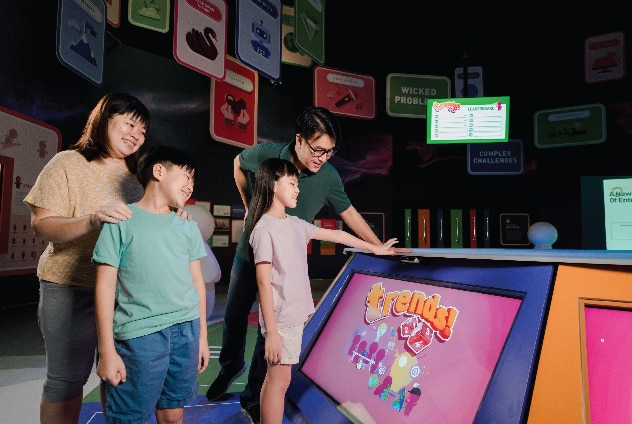 If you answered mostly Bs…
You champion sustainability as a way of life! To you, inculcating green habits and learning about sustainability-related topics are important steps to building our sustainable future. More often than not, you find yourself reminding your friends that styrofoam boxes and tissue papers are not recyclables (!!).
We think you will be game to put your green knowledge to the test in our multi-player quiz game Trends! in Sandbox! If you are up for an exciting battle of brains, challenge your friends to a sustainability debate at the nearby discussion pods, Finding Common Ground!
If you answered mostly Cs…
You believe that energy reset is the key to reducing domestic greenhouse gases emissions! In your ideal future, Singaporeans will wholeheartedly embrace the use of solar panels, electric vehicles, and sustainable fuels, complementing our goal to green 80% of our buildings by 2030.
Here at SDC, we too are fans (haha, pun intended!) of energy efficiency! Sign up for our Eco-Sustainability Tours where you can take a scenic walk by the lake to view our magnificent floating solar panel installation and learn more about our various in-centre green initiatives!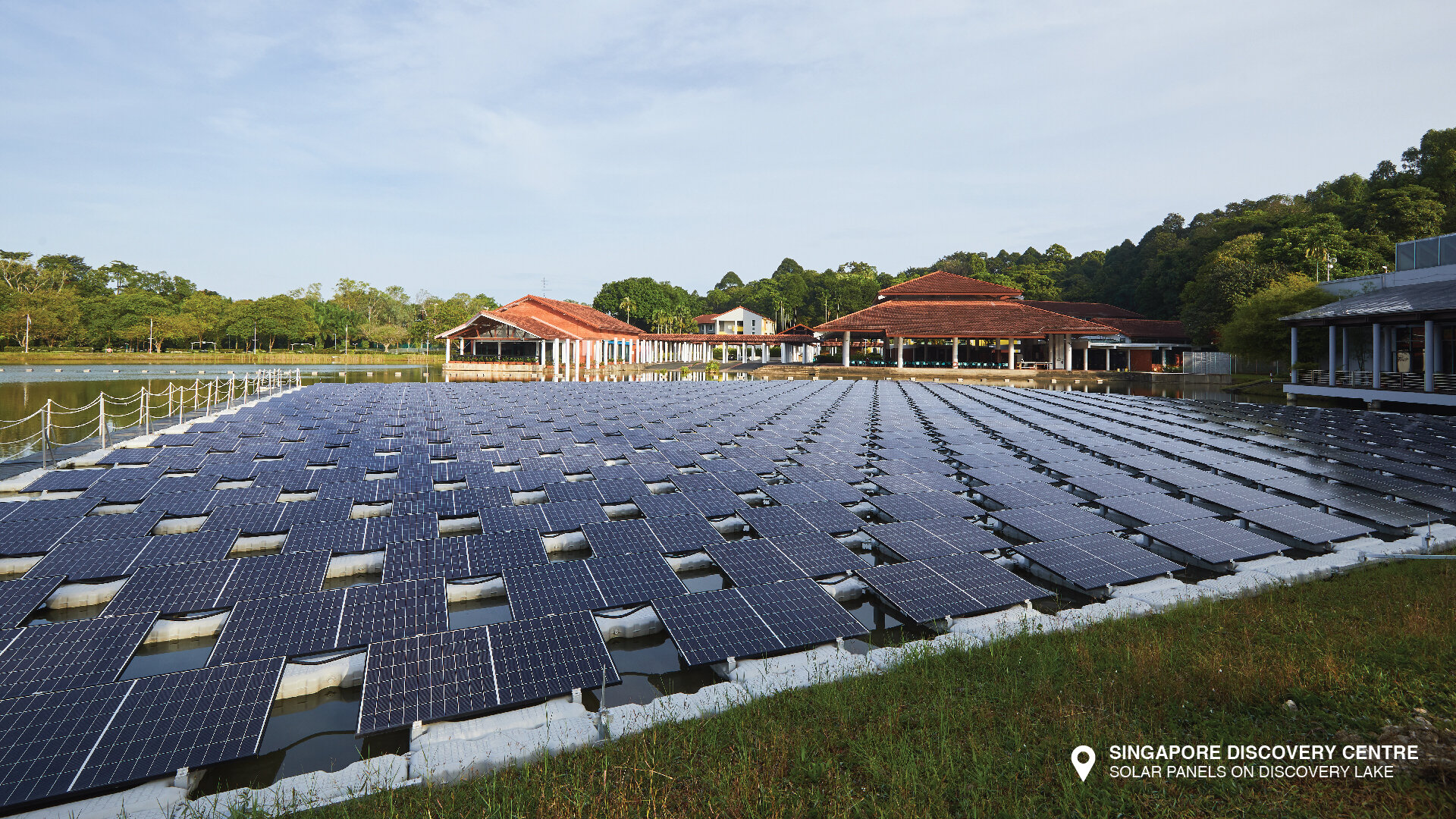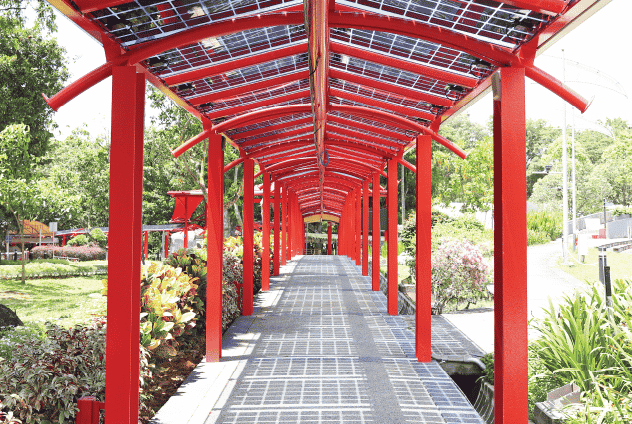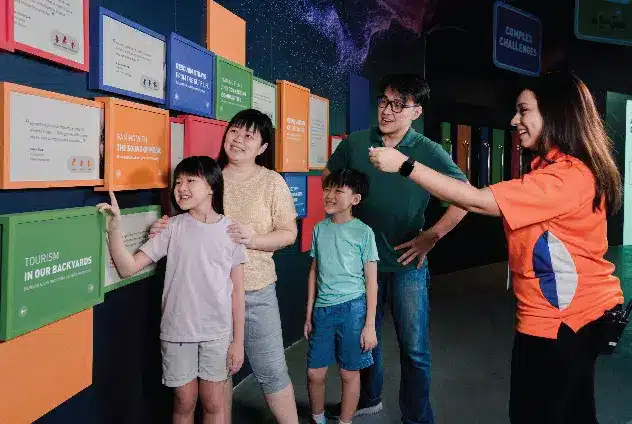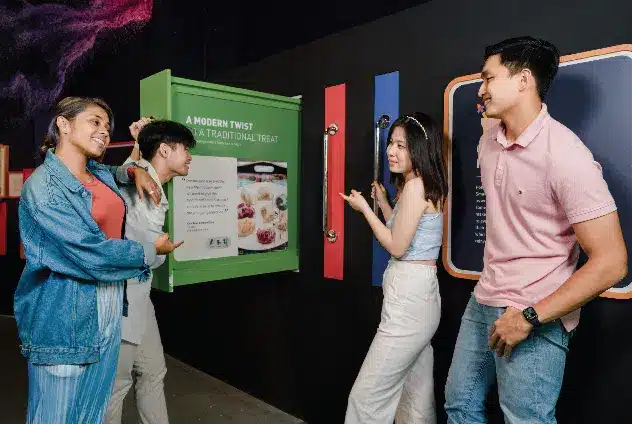 If you answered mostly Ds…
You are one to see and seize the opportunity in the climate crisis! You believe that Singapore can make great strides in embracing and developing sustainability solutions to become a leading green financial hub and eco-tourism destination by 2030!
Visit Onward to Our Future in Sandbox as we delve into the inspiring stories of local entrepreneurs who champion sustainability in their enterprises!
If you're curious about a larger scale transformation on an industry level, we reckon you'll be intrigued by the success story of Jurong Island – our up-and-coming sustainable energy and chemicals park. Learn more about Jurong Island's remarkable glow up at Our Milestones in Through the Lens of Time!
If you answered mostly Es…
You are a climate activist at heart! With a projected increase of up to 4.6°C in daily mean temperatures and mean sea level rise of one metre by 2100, you are always emphasising the importance of readying our low-lying island-state for the impacts of climate change.
Retrace Singapore's steps towards a more sustainable nation at Our Milestones in Through the Lens of Time! Learn more about the stories behind Marina Barrage, Chek Jawa Wetlands, as well as our '30 by 30' goal!
Here at SDC, we, too, are gearing up on our efforts to go carbon-neutral, as part of the whole-of-nation green movement. In our Eco-Sustainability Tours, you can visit our urban gardens, and join our urban gardening workshops on planting microgreens and making tea infused with lemongrass and butterfly blue pea flowers!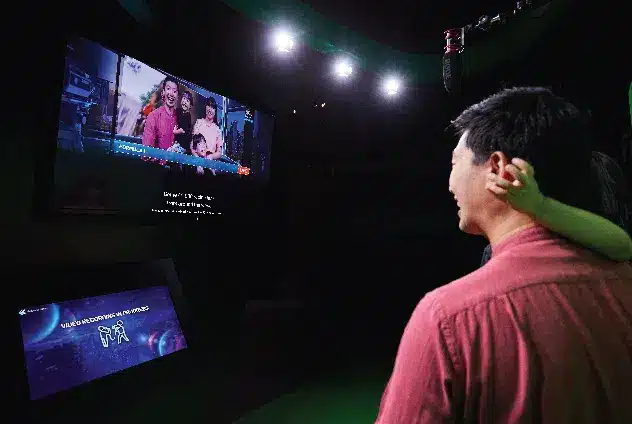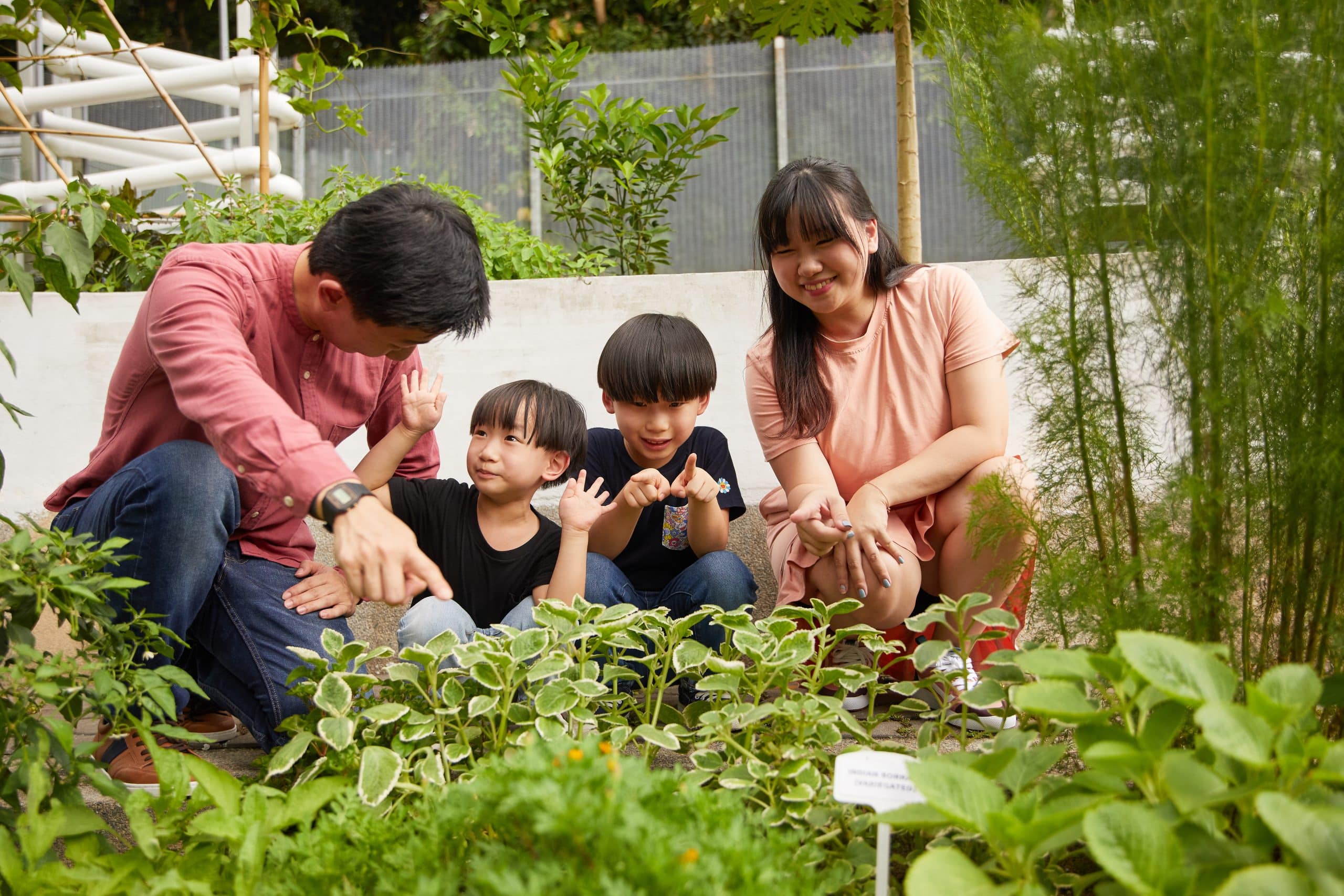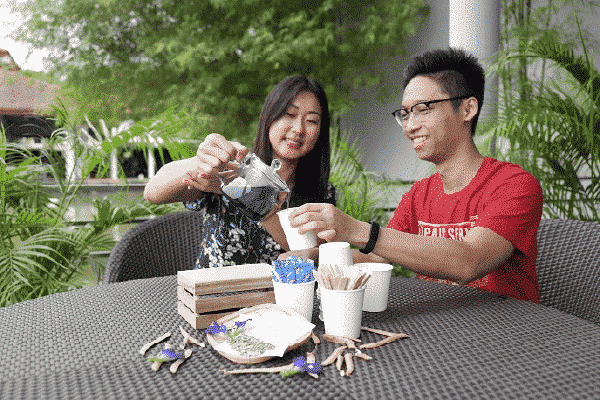 We can't wait to welcome you to Singapore Discovery Centre!
Availability of the various attractions is subject to the centre's operating hours. It is highly recommended to enquire and make a booking prior to your visit. Keep a lookout for updates on our website and socials!
Address: 510 Upper Jurong Road, Singapore 638365
Opening hours: Weekdays: 12PM-7PM, Weekends: 11AM-8PM (Including PHs and School Term Holidays)
Telephone: 6792 6188
Singapore Discovery Centre
510 Upper Jurong Rd, Singapore 638365