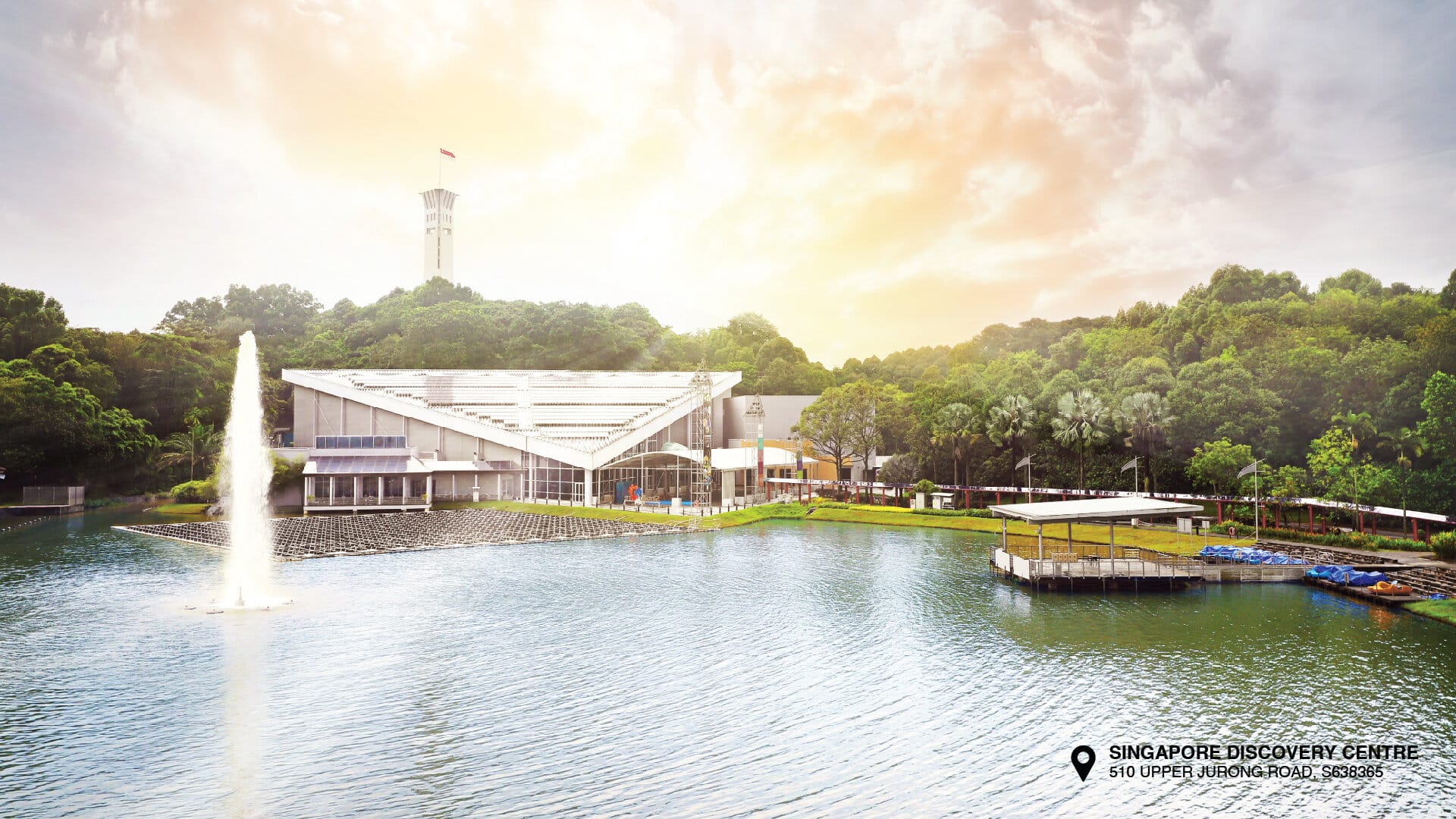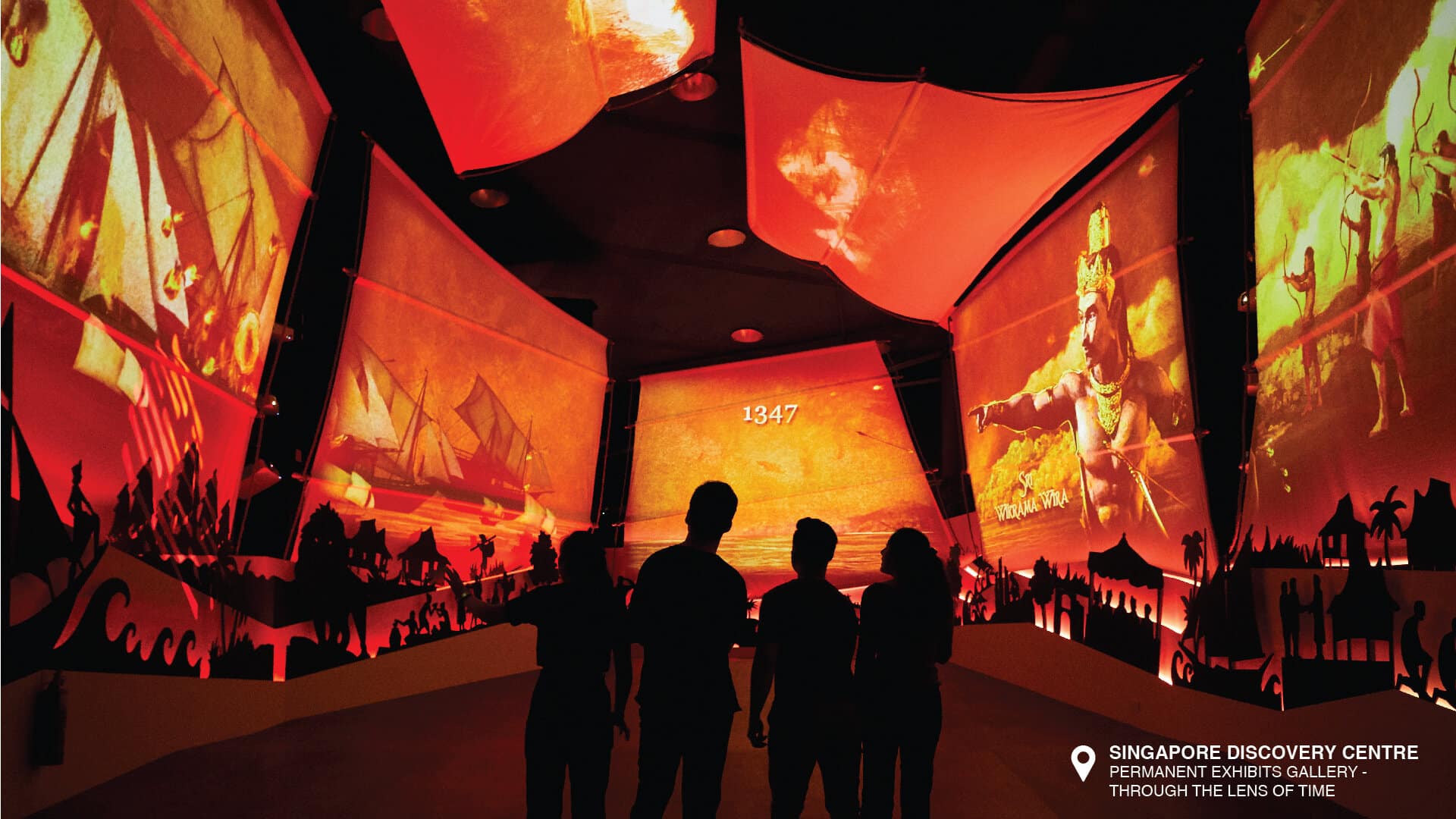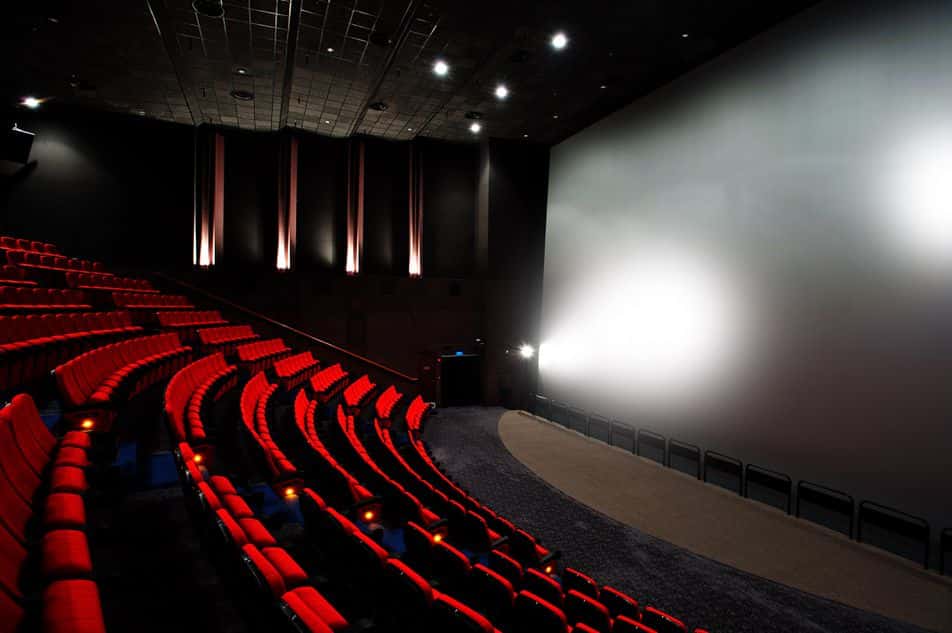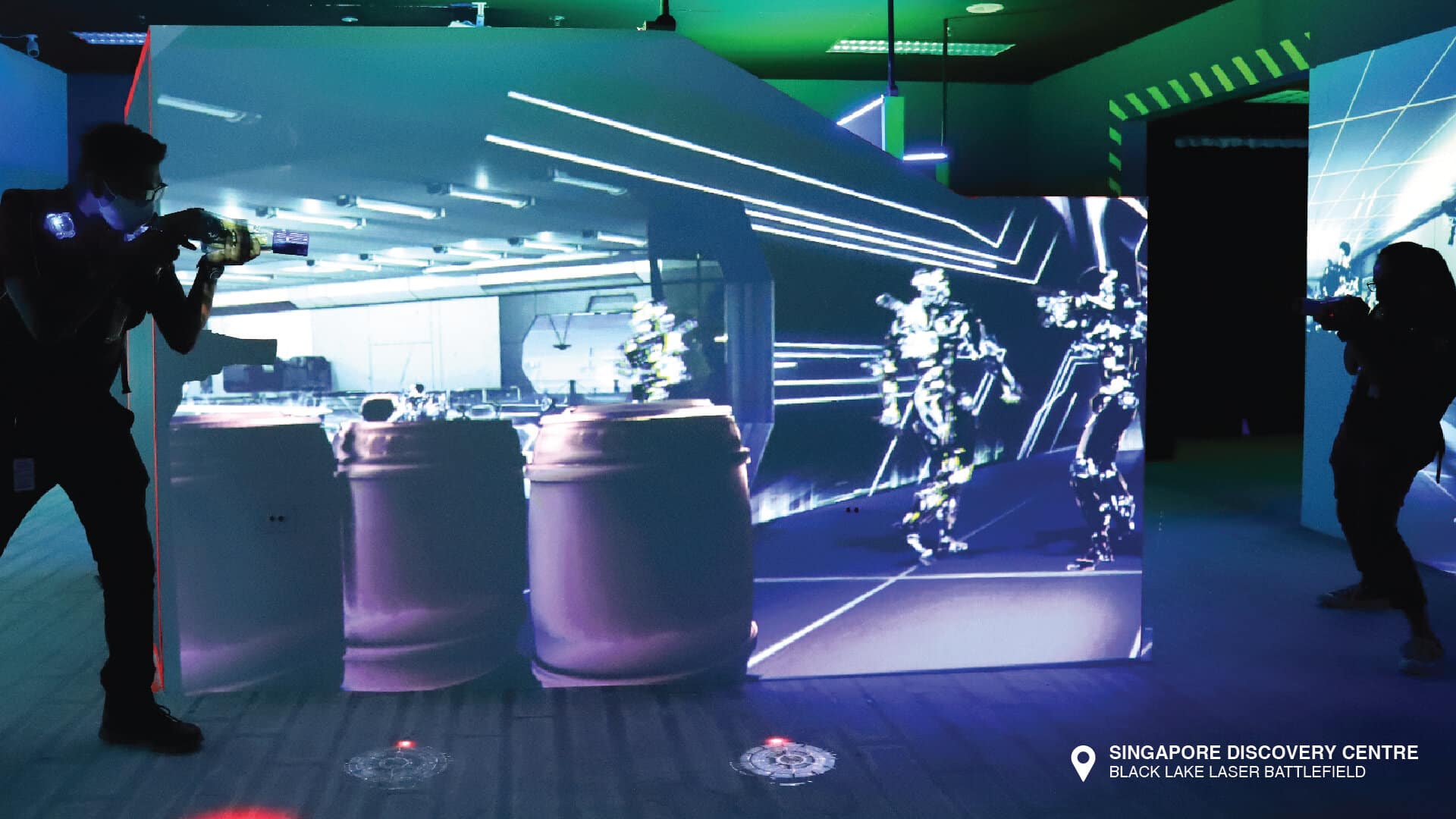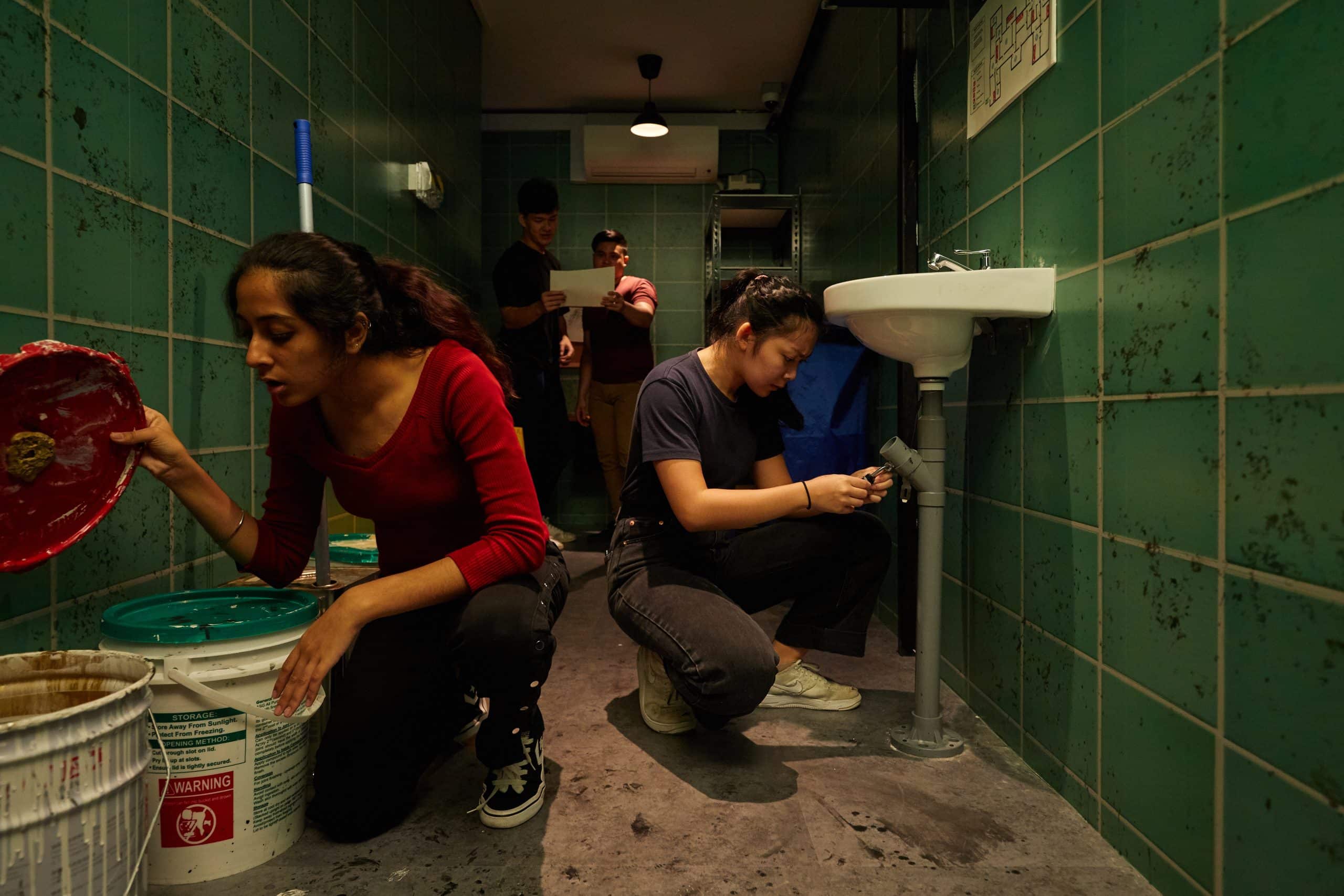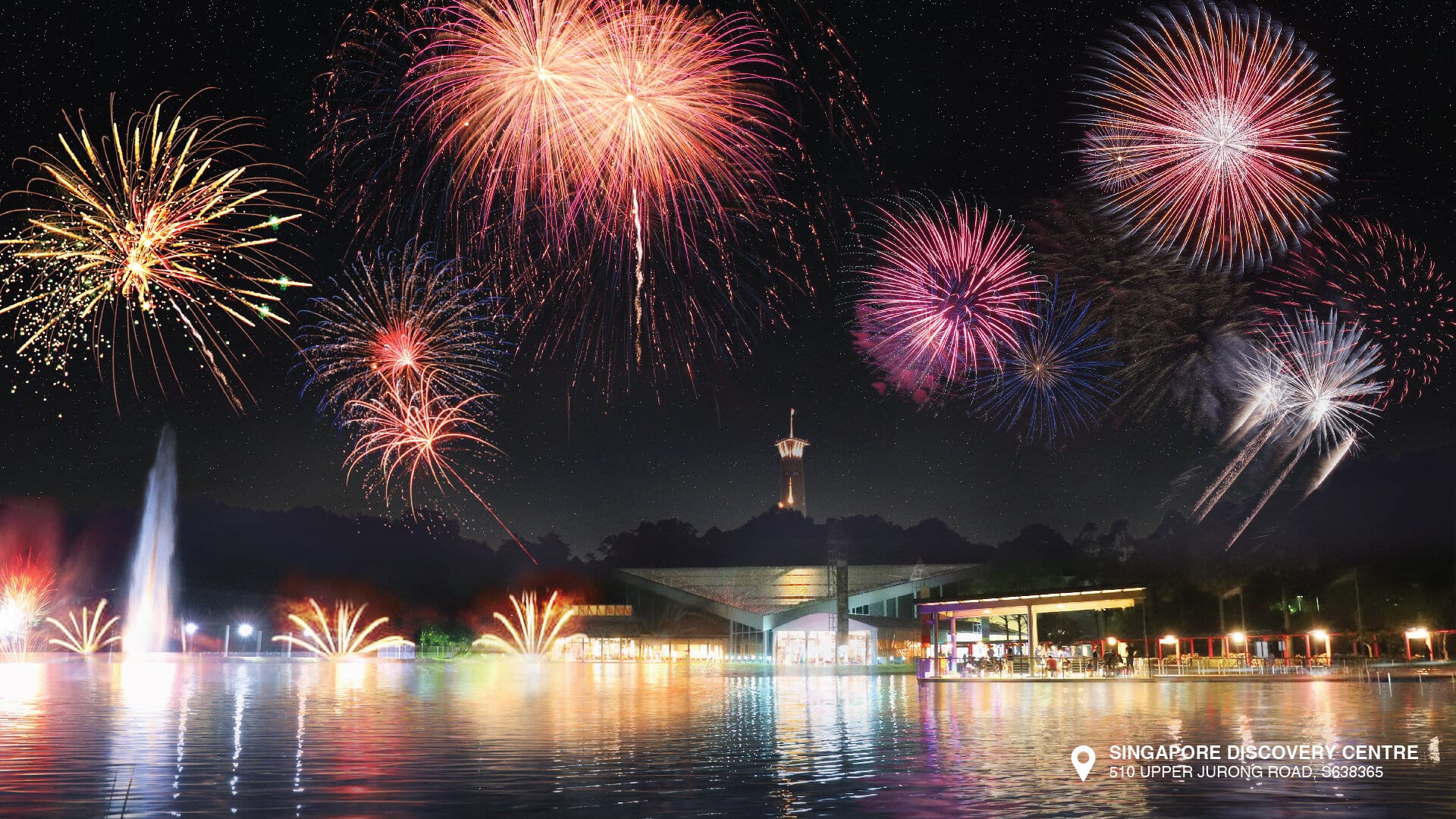 Our Story
DISCOVER
THE SINGAPORE
STORY
PEG
STEP INTO
AN IMMERSIVE JOURNEY
THROUGH TIME
iWerks
ENJOY A
CINEMATIC SENSORY
EXPERIENCE
Laser Tag
GEAR UP
FOR AN
ADRENALINE RUSH

Escape Room
LARGEST TWO-STOREY
ESCAPE ROOM EXPERIENCE
IN SINGAPORE
Corporate Events
HOST UNIQUE EVENTS
WITH ENDLESS POSSIBILITIES
Your Next Edu-Venture Awaits
Step into an immersive journey to learn about the Singapore Story at Singapore Discovery Centre today. 
Enjoy an array of dynamic activities, from relaxing family fun to team-based play.
Engage in interactive and insightful programmes, specially curated for various walks of life.
Explore Singapore's past, present and future, introduced through eye-opening and sensorial tours.
Due to ongoing upgrading works at our Public Carpark, there will be limited parking spaces available. Alternative nearby parking lots are located at d'Arena and NTUC FairPrice Hub, which are approximately a 7-10 minute walk from Singapore Discovery Centre.

Due to a scheduled testing, there will be intermittent disruption on the website on Wednesday, 14 October 2023 (4:30pm to 6:00pm). We apologised for any inconvenience caused.
The centre will be closed on 14 Oct and 28 Oct for a private event.
In preparation for the Harrowing Halloween 3 event, please note that the center will close early at 5.30 pm on the following dates: 22, 29, 30 Sep,

6, 7, 13, 20, 21, 27 and 29 Oct.

We'll be reopening from 7 pm to 11 pm for the Harrowing Halloween 3 event. Available dates of the HH3 event can be found on the event page: https://www.defencecollectivesg.com/harrowing-halloween-3
What's waiting for you at SDC?
Check out our many immersive activities, perfect for visitors of all ages!
Join the yearly SDC membership plan and get all these benefits.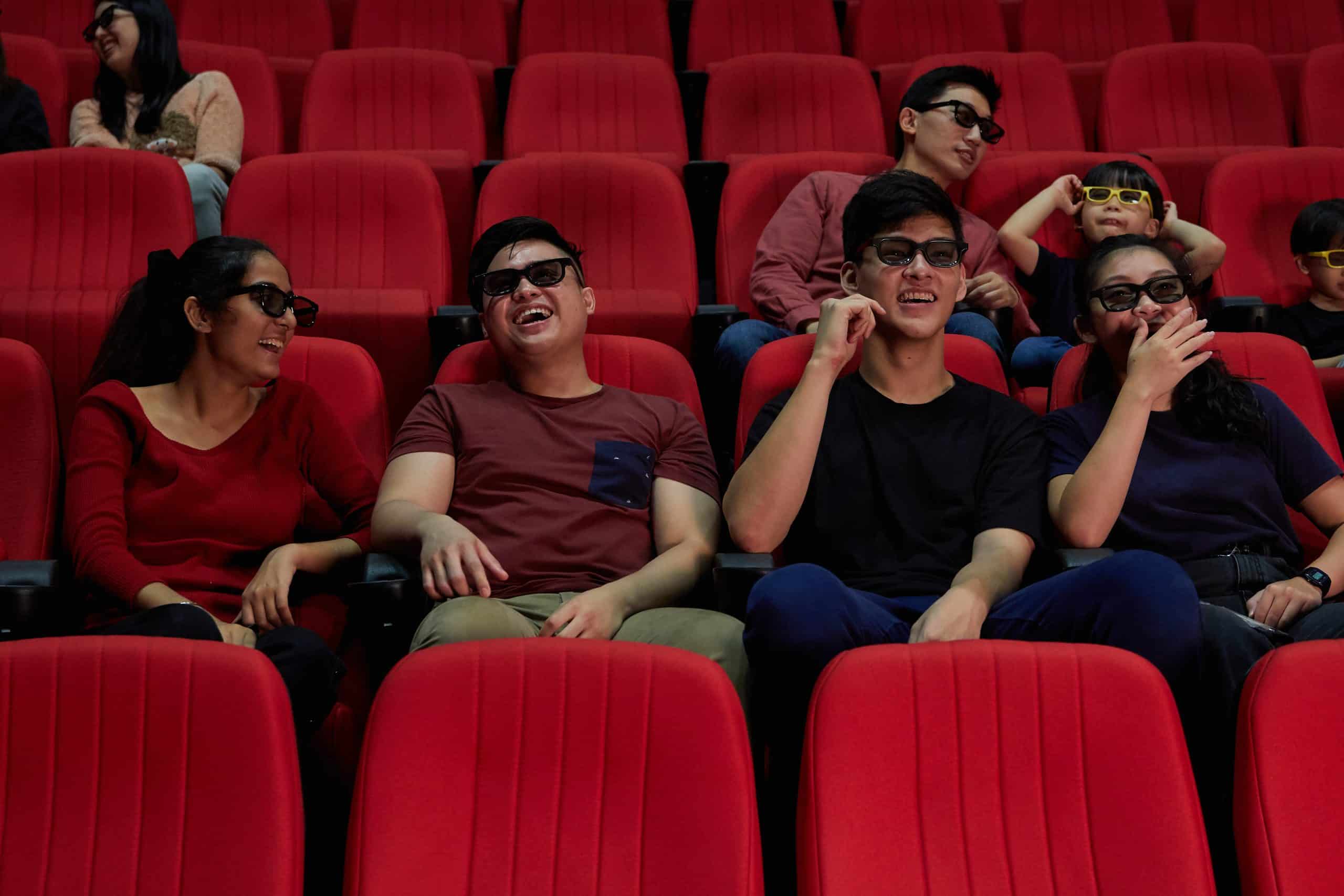 Movies at iWERKS Theatre
Receive complimentary movie tickets to the latest blockbusters every month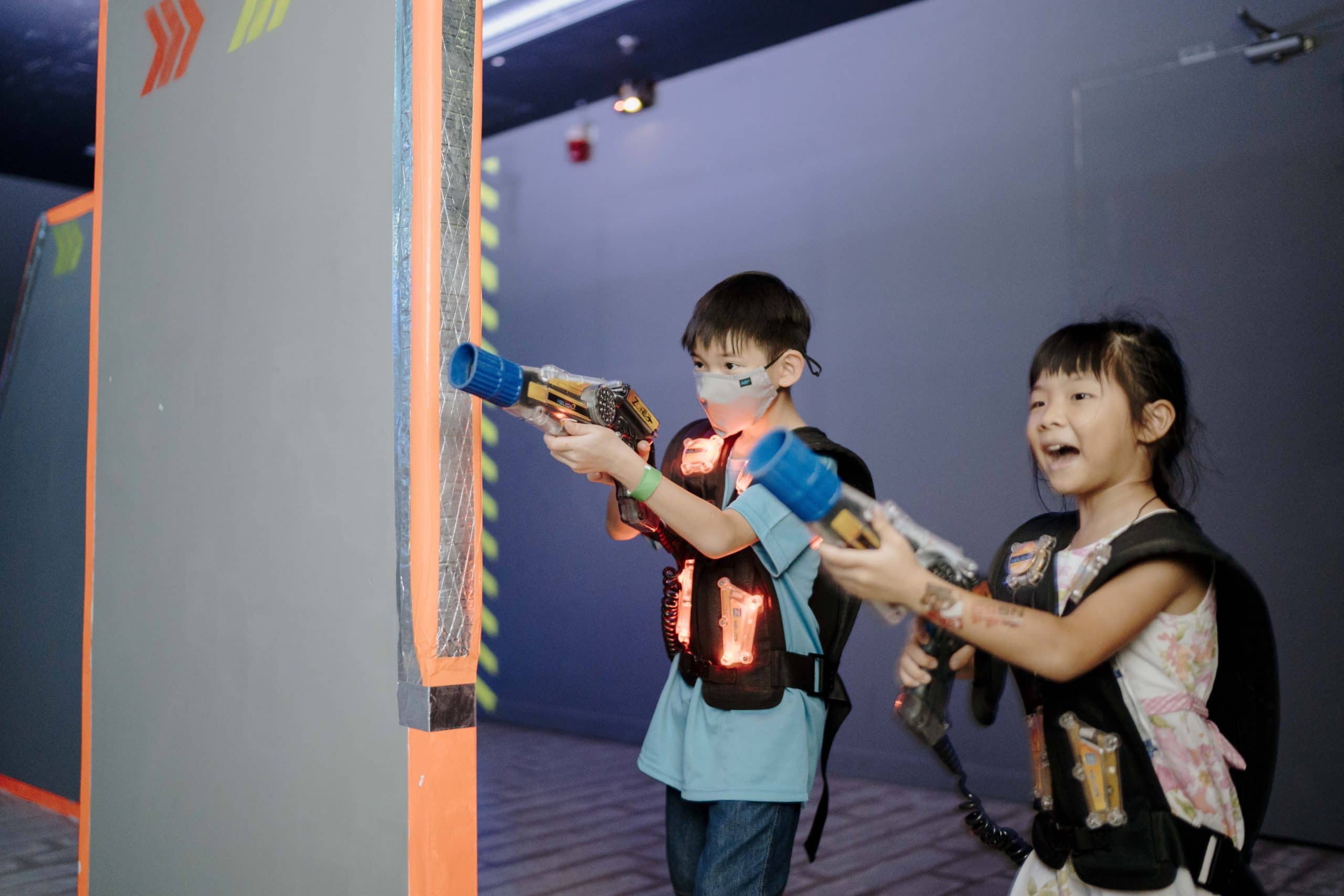 Attractive Offers
Be treated to discounted rates across various attractions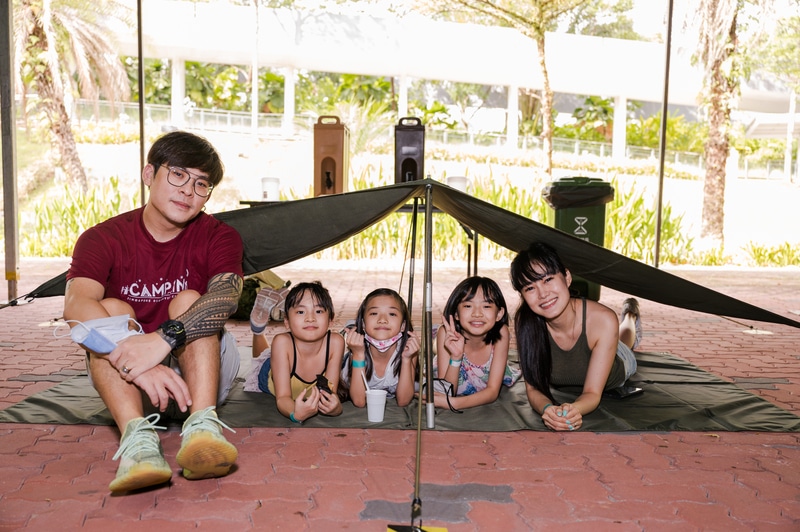 Events & Workshops
Enjoy member rates for selected programmes, events and booking venues
Fancy a collaboration with SDC? Explore the best deals!
Celebrate With Us
Discover more about our curated event packages.
Beyond Just Spaces
Host your event in unique spaces.
Be Our Partner
Collaborate with us to share the Singapore Story.
Promotions
Explore the best current deals!
What Our Visitors Have To Say​​
"Fun place to go with your friends/loved ones! Went for the Harrowing Halloween 2 event, ushers were very friendly and there were various activities to participate in too."

Jolie
wrote a Google review on Oct 2022
"Had a very educational and enjoyable learning journey with Mindy. She's knowledgeable and clear in her explanations. She was professional and handled queries well. Mindy also impressed me with her ability to engage children and make them pay attention to her. Singapore Discovery Centre is a great place to learn more about the little red dot."

Sandy Yu
wrote a Google review on Oct 2022
"Our tour guide was Cheryl, and she was very engaging and informational with a cheerful and friendly personality. The tour was extremely fruitful and educational, and really opened my eyes to a lot of Singapore's past issues/experiences and current issues."

Ong Jin En
wrote a Google review on Oct 2022
"They have an exhibition on Singapore history and other hands-on interactive activities. Free entry for Singaporeans. Enjoyed it! Also, check out the escape games room nearby as well!"

Pamelia Soh
wrote a Google review on 17 Apr 2022
"Interactive tours and a nice family- orientated event hall for all ages to enjoy. Nearby carpark & public transportation makes the trip to SDC a convenient one. Nice cafe with a calm scenery view."

Sazalina Samat
wrote a Google review on 17 Apr 2022
"Interactive exhibits and an immersive experience accompany the amazing narration by Vick telling the Singapore Story. Highly recommended!"

Renzkie Vlog
wrote a Facebook review on 1 Sep 2022
"A lot of activities for kids to play indoors. My kids had fun during the sch holidays."

Chua Jiajian
wrote a Facebook review on 17 Mar 2022
"It was a fun and exciting experience for a family gathering. Strongly recommended the place for the movies and interesting walkthrough for their exhibits!!!"

Teng Wei Loon
wrote a Facebook review on 17 Mar 2022
"Fun and interesting experience, with the opportunity to learn about Singapore history. My favourite experience was the laser tag, as it was a great bonding exercise."

Joseph
wrote a TripAdvisor review on 18 October 2022
"The visual displays of the Japanese Occupation were quite interesting & interactive, & helped to explain the story of Singapore in an interactive way."

Madrid
wrote a TripAdvisor review on 20 October 2022
"Excellent place to discover & learn. Great Movie and friendly people. Kids enjoyed themselves. Would greatly recommend this place!!!!"

Bliss
wrote a TripAdvisor review on 27 Mar 2022
"The tour has been very informative. The guide was passionate and he made it easy for kids to understand too."

Trav3ln00b
wrote a TripAdvisor review on 27 Mar 2022
Singapore Discovery Centre
510 Upper Jurong Rd, Singapore 638365