"Let's Play – This is Home" Game Show
Find out more about the Racial Harmony – National Day digital programmes for primary school students.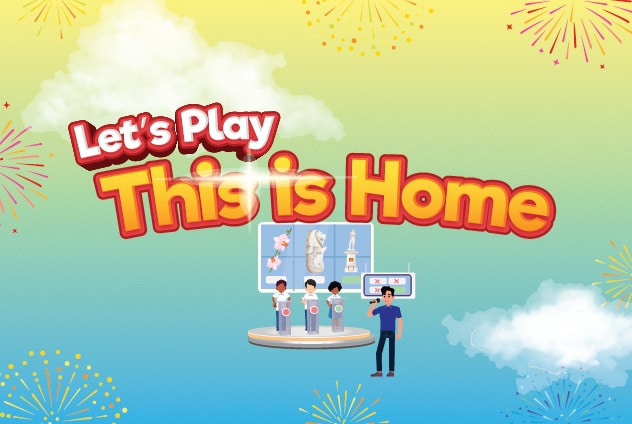 Date: Available from 12 July to 30 August 2021
Recommended Level: Primary, Secondary and Post-Secondary
Facilitated Option
$100 per class (Member)
$160 per class (Non-member)
DIY Option
No charge (Member), * Min. 1 cohort
$120 per school (Non-member)
Think you know Singapore inside out? We invite you to join us in the digital game show this National Day to pit your wits against one another. Discover things you never knew about Singapore in this light-hearted game show.
Singapore Discovery Centre
510 Upper Jurong Rd, Singapore 638365