Family-Friendly activities in Singapore Discovery Centre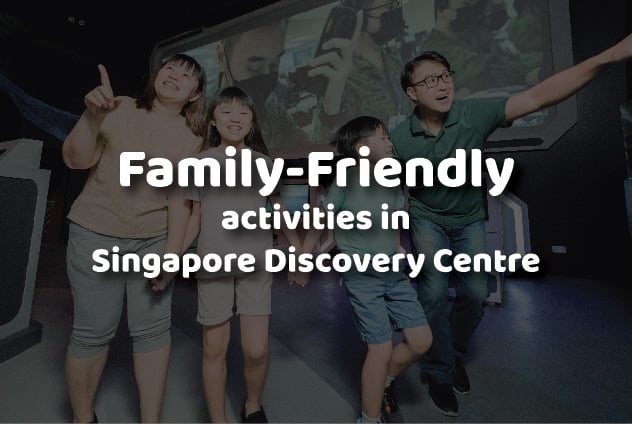 There are always many fun things to do in Singapore, but the hidden gems of enriching and charming attractions are hard to find. Tucked away at the west side of our little red dot, the newly refurbished Singapore Discovery Centre offers a wide variety of modern crowd-pleaser recreation activities.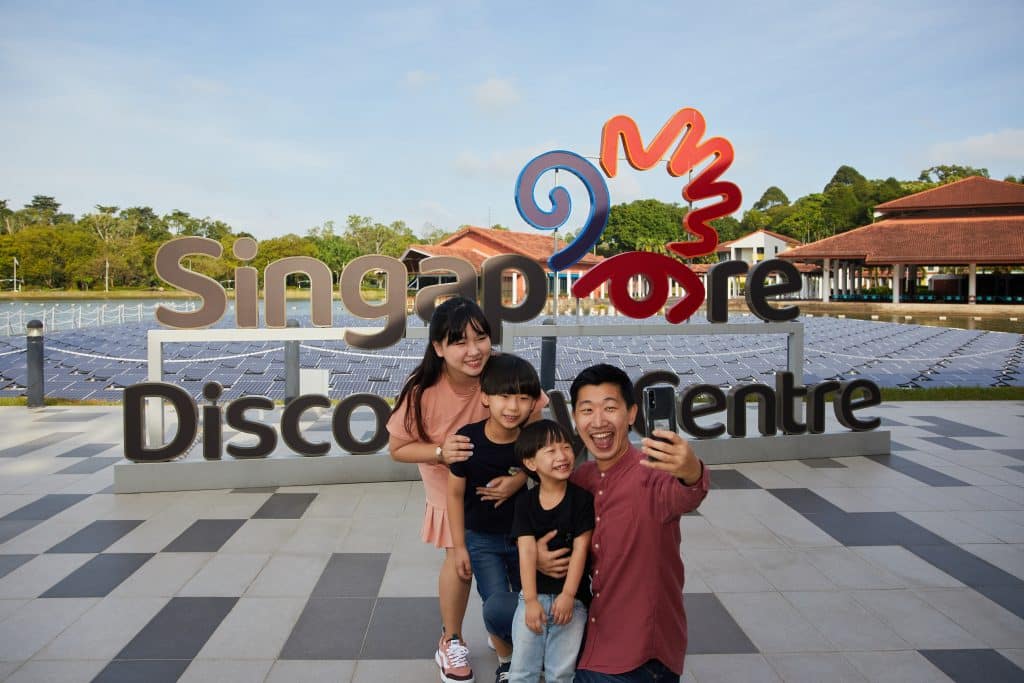 For young families looking to delight your kids with a day of fun, read on to see what we have hand-picked for you to do here at Singapore Discovery Centre! There's something for every child, from educationally enriching tours and creative crafts to interactive exhibitions, rides, and outdoor fun!
HERE IS OUR LIST OF SIX FAMILY-FRIENDLY ACTIVITIES:
1. Explore Our 'Defence Through The Ages' Tour
In this modern-day of evolving security threats, how many of us are aware of our roles in keeping our nation safe? Come journey with us through key historical events in Singapore and learn how these have shaped our defence strategies over the years!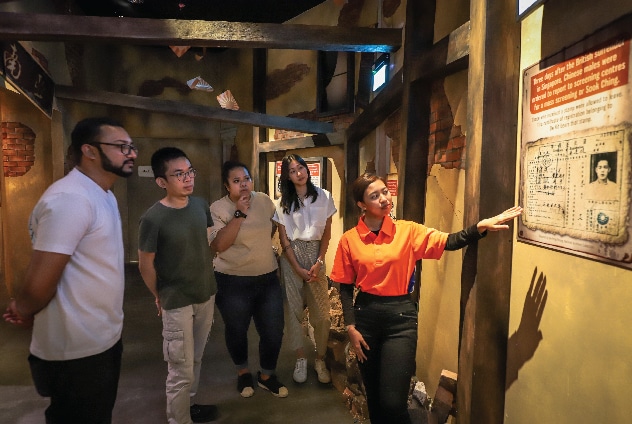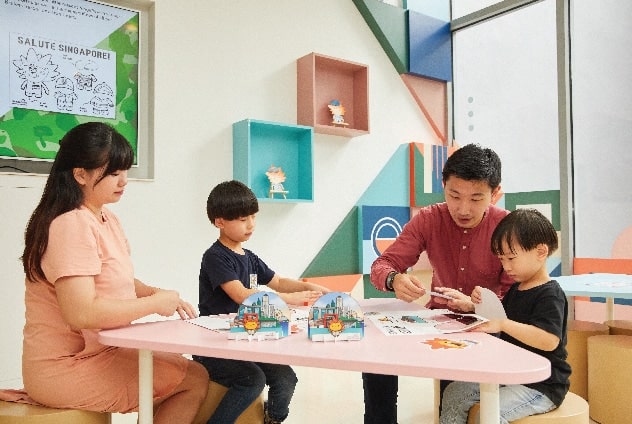 2. Dabble In Crafts at The Play Ground
Drop by our Play Ground for some FUN and FREE seasonal-themed crafts for your creative little crafters! From the 'Critter Crawlies' and 'Tiger Tally!' to our Total Defence Paper Tank Crafts, you can count on the Play Ground to have the most innovative crafts available for your children's amusement.
Interested to see what new crafts are available for this month? Come over to the Play Ground and be wow-ed!
3. Wander Around and Capture Precious Memories at Sandbox
Launched just last year, the Sandbox is the perfect place for families to explore and enrich young minds on the complexities of contemporary Singapore.
Immerse yourself in a playful adventure through interactive booths, videos, quizzes, and AR and arcade-like games. Learn how Singapore adapted and overcame obstacles, cultivated shared values and practices, and built our nation to where it is today!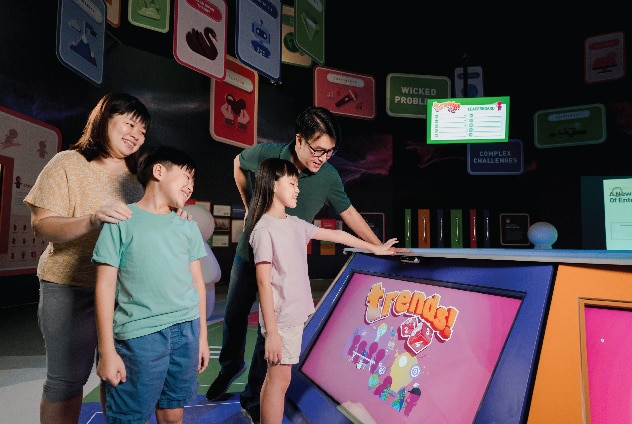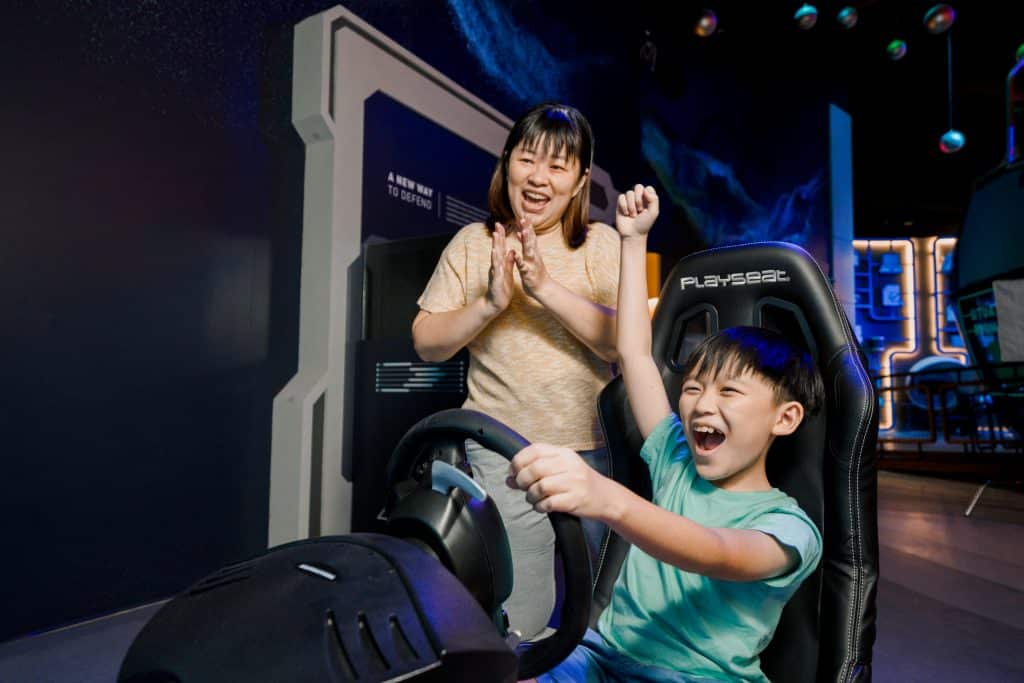 4. Dive Into Battlefield Command!
Look out for this futuristic battlefield command centre which is a favourite among our visitors! In this co-op simulation game, take part in defending Singapore against threats from land, air and sea. Will you be able to take on the best strategic responses and lead your team to victory?
5. Go On an Exhilarating XD Ride
For families seeking an adrenaline thrill, this advanced state-of-the-art 4D simulation ride with patented technology offers you the ultimate crowd-pleaser attraction.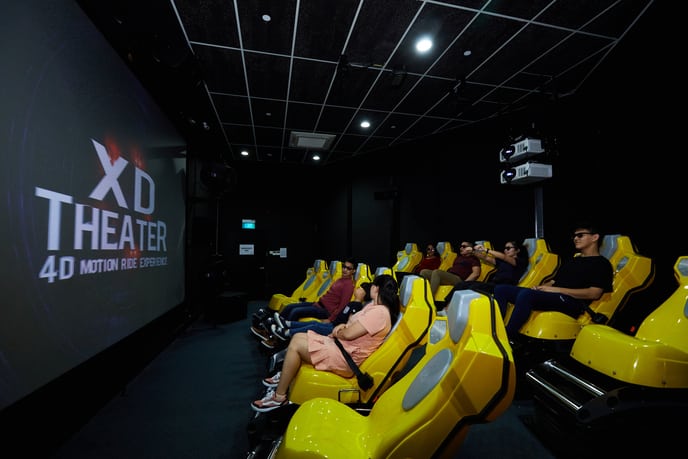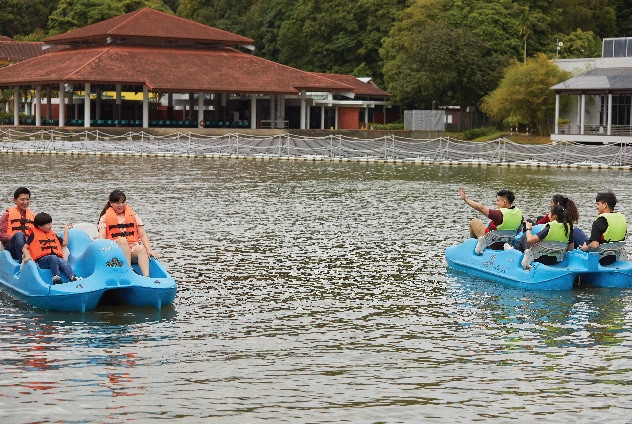 6. Pedal Boat at Discovery Lake
Wind down after a day at Singapore Discovery Centre and bask in the cooling evening breeze as you pedal boat across Discovery Lake. It's the perfect outdoor activity for families seeking a leisurely scenic ride!
We can't wait to welcome you to Singapore Discovery Centre!
Availability of the various attractions is subject to the centre's operating hours. It is highly recommended to enquire and make a booking prior to your visit. Keep a lookout for updates on our website and socials!
Address: 510 Upper Jurong Road, Singapore 638365
Opening hours: Weekdays: 12PM-7PM, Weekends: 11AM-8PM (Including PHs and School Term Holidays)
Telephone: 6792 6188
Singapore Discovery Centre
510 Upper Jurong Rd, Singapore 638365