Guided Tour - Permanent Exhibits Gallery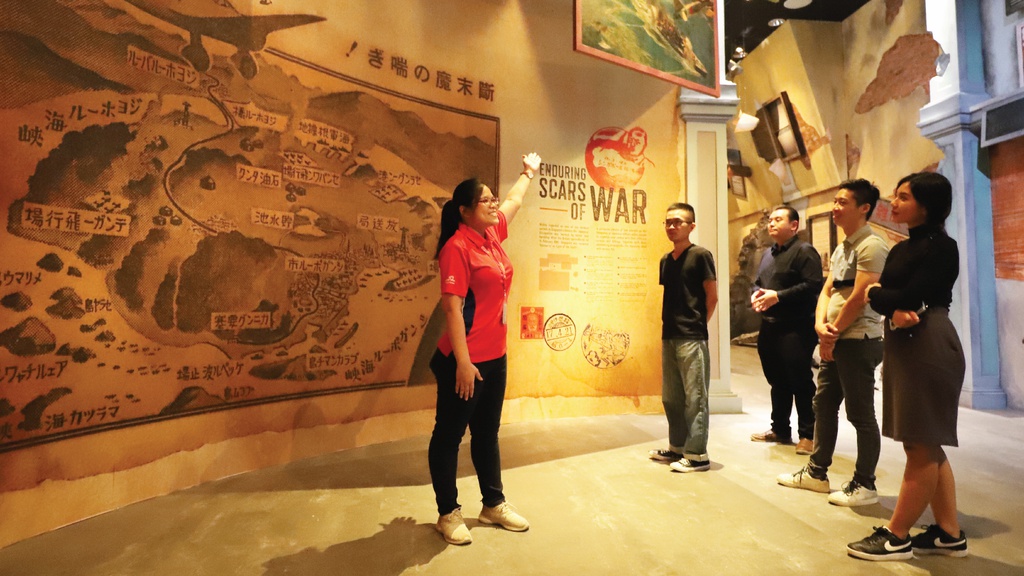 Guided Tour - Permanent Exhibits Gallery
---
Journey through time to experience the evolution of Singapore from our early days under the rule of the Malay Kingdom to the bustling metropolis that we are today. Discover how we triumphed through tumultuous times and turned challenges into opportunities, guided by the Singapore Spirit that continues to shape us today. As you embark on a guided tour with us, listen to the stories of our Singapore Story Guides and share with us your own, so that we may understand Singapore better through lively conversations with you.
Guided tours of the Permanent Exhibits Gallery are available daily at these timings:
Mondays to Fridays: 2pm, 4pm, 6pm

Weekends, Public Holidays and School Term Holidays: 12pm, 2pm, 4pm, 6pm
Guided tours are approximately 1 hour in duration.

Please note that for non-Singaporeans / non-Permanent Residents, an admission ticket into the Permanent Exhibits Gallery must also be purchased for each participant of the guided tour.

No food and drinks are allowed in the gallery.

You are encouraged to take photos within the gallery but no flash photography or videography is allowed.

All participants of on the tour must keep their masks on at all times.
---