When it was Syonan-To Dramatised Tour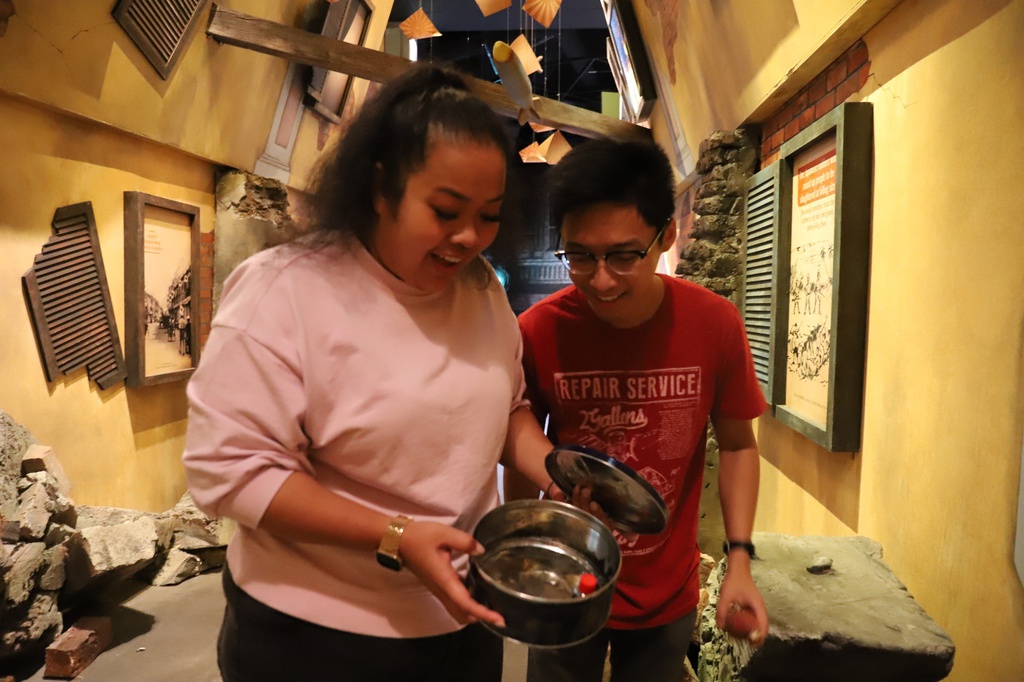 When it was Syonan-To Dramatised Tour
This product is no longer available.
---
The When it was Syonan-To Dramatised Tour is available on the 2nd and 4th Saturday of every month at 12pm and 2pm.

The tour is around 60 minutes in duration.

Pre-booking of tickets is required and is only available on the Singapore Discovery Centre's website. Bookings close 24 hours prior to the date of the tour.

The tour aims to provide an immersive experience for participants who will play the part of civilians during the Japanese Occupation.

They will hear stories of survival and hardship through the characters of the tour and participate in a mini challenge to search for various items for survival.

Tours will commence on time. Hence, participants are encouraged to arrive at least 10 minutes before the commencement of the tour for the verification of tickets and registration.

The meeting point for this tour will be at the entrance of the Permanent Exhibits Gallery.
---