Family Package of 5 (Only for Foreigners)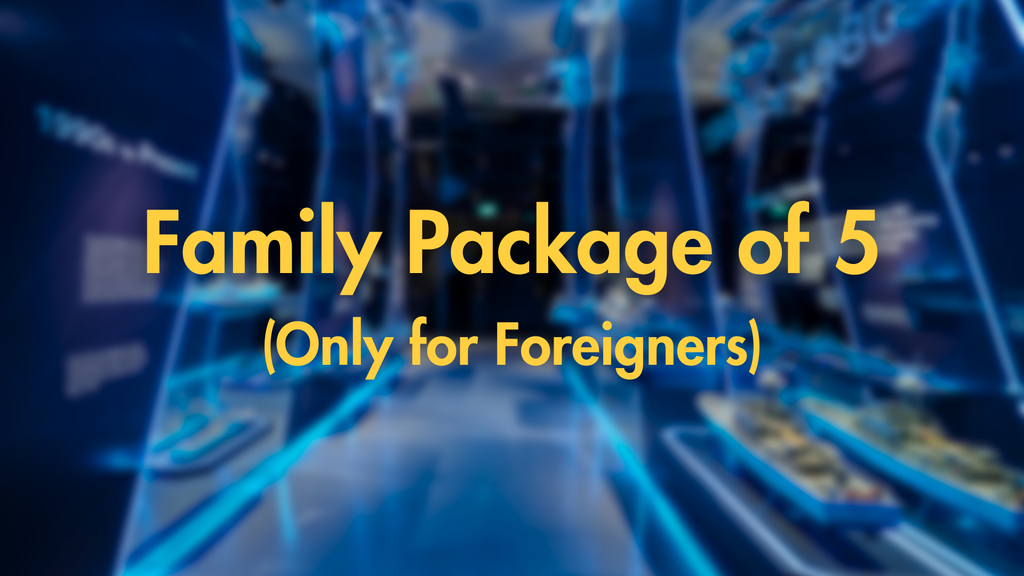 Family Package of 5 (Only for Foreigners)
---
Step into an immersive journey from past to present of Republic of Singapore Navy (RSN).
• Admission ticket is required for all guests visiting the Navy Museum.
• Proof of identification will be needed upon Gallery admissions at Reception.
• Ticket is valid for entry for the whole day.
• No food and drinks are allowed in the Navy Museum.
• This package is only applicable for Tourists and Foreigners (for 3 adults and 2 children).

• Each ticket transaction online is limited to a maximum of 5 tickets per transaction.
• For Singaporeans, PR and Foreign Military Personnels, please book the FREE admission ticket here.

---