Commemorative TD Day - Ready, Set, Home! (Digital)
Learn how each of us can play our part to contribute to the security of Singapore and defend our shared way of life.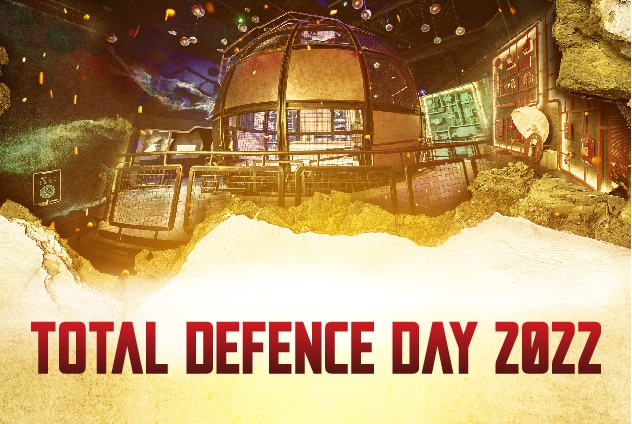 Venue: Virtual (over Zoom)
Facilitated Option
$80 / Class (Member)
$140 / Class (Non-member)
DIY Option
Free (Member), * Min 1 cohort
$100 / School (Non-member)
* Subject to prior booking and availability. Terms and conditions apply. Please contact our Account Managers for enquiries.
Understand the importance and relevance of Total Defence in view of current threats faced today.                                                                   
Apply Character and Citizenship Education (CCE) values and highlight the importance of Citizenship Dispositions.                                   
Understand that everyone has a part to play in Singapore's defence.                               
Discover our 8 quirky local characters in the neighbourhood as they solve community TD challenges and become supportive neighbours. In groups, students will roleplay as the characters and utilise their TD power-ups to address different challenges faced by their neighbours. Who will progress the furthest in, 'Ready, Set, Home!'?
Programme Flow
Duration

Activity

Introduction
Gameplay
Conclusion and Reflection Activity

Due to SMM, pax size limit is restricted at our F&B venue.                          
Schools are encouraged to purchase our food packages separately.                                                                                                       
For food packages, kindly contact our Account Managers for more information.
Singapore Discovery Centre
510 Upper Jurong Rd, Singapore 638365